This page is closed and is not accepting further donations
Recent donations
9 months ago
Jacqui Kelly
Go girl !!! Wishing you lots of luck Jo ❤️

Keeping it Renal 2023 - Jo's running 53 miles
Event dates: 6th March 2023 – 25th March 2023
Joanna Bird is raising money for The Ricky Casey Trust
My story
Rick was a special friend, especially to my hubby Agy, so this year I will be running 53 miles as part of the Kepping it Renal 2023.
---
Thank you for checking out my page. Making a donation is fast, easy and secure thanks to Give as you Live Donate. They'll take your donation and pass it onto The Ricky Casey Trust.
My updates
8 months ago
Morning run
More miles for Rick plus the 1 mile at the gym yesterday in the workout. Another 6 down so 33 to go xx come on get your sponsor out xx
8050m distance
0:54:15 time
6:43min/km speed
9 months ago
Lunch Walk
claire Robinson with our soggy warm feet.
6903m distance
2:10:10 time
15:00min/km speed
9 months ago
Miles for Ricky Casey
5639m distance
0:36:13 time
6:24min/km speed
9 months ago
6.2 miles off, 46.8 left to go!!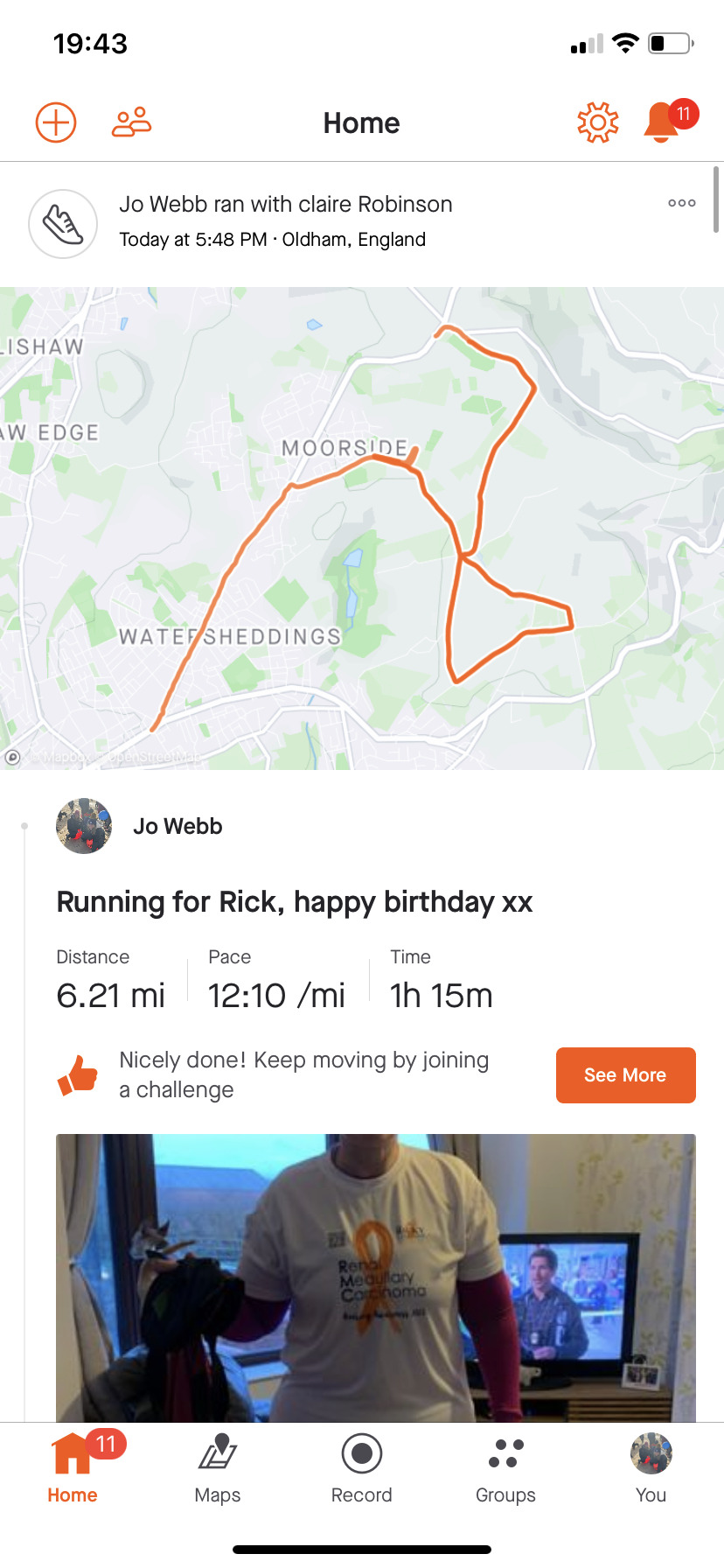 9 months ago
Happy Birthday Rick, start as I mean to go on xx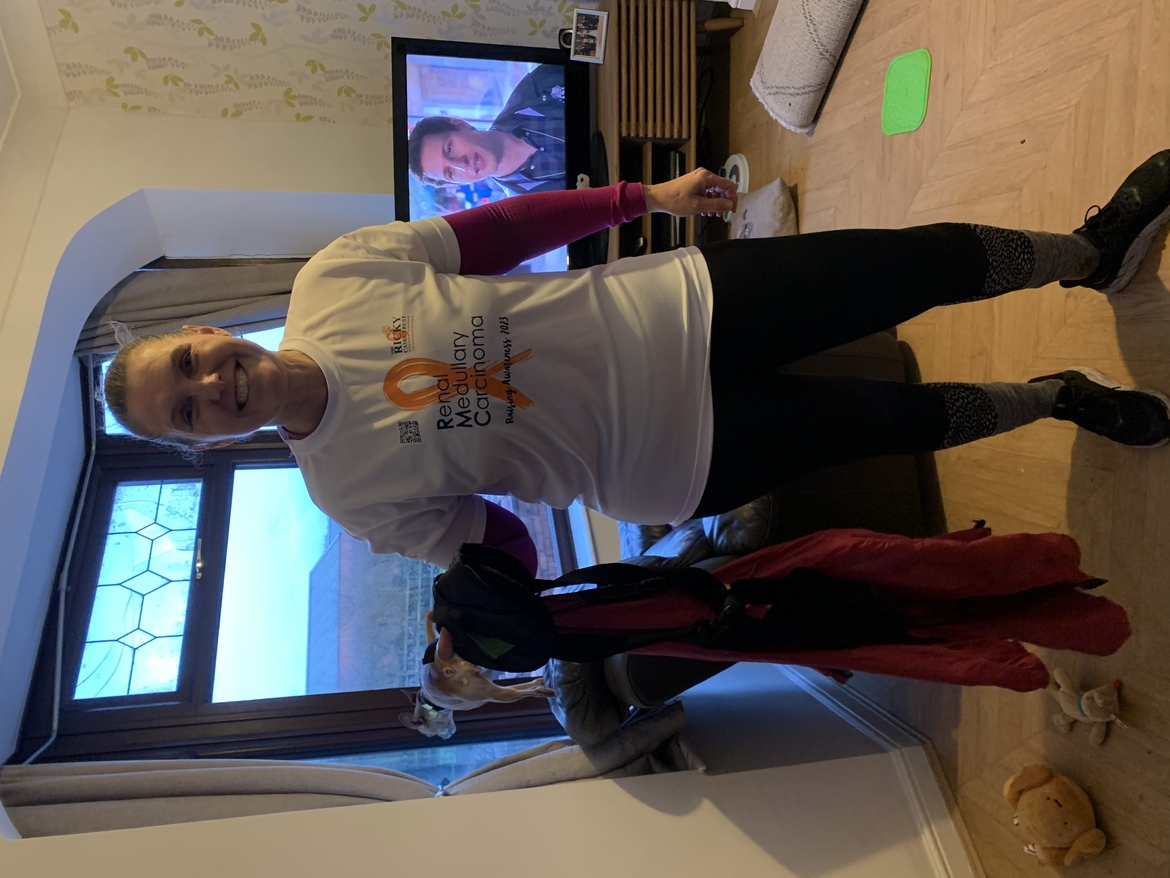 This page is in memory of
Ricky Casey
Powered by

2 0 . 6 km Total distance ran
More great ways you can raise funds