This page is closed and is not accepting further donations
Recent donations
8 months ago
John McAughtrie
8 months ago
Stuart Dearden
Well done mate. The trip looked amazing.
8 months ago
Jason Godfrey
£10.00
8 months ago
Ronnie Cameron
£10.00
Well done mate some effort 👏
Cracking effort well done bud
8 months ago
Tina Mulhern
8 months ago
Oliver Gross
8 months ago
Jim Campbell

Dean McMenamin is raising money for The Underheugh Ark (Scotland)
Deans Kilimanjaro Fund Raiser
Event dates: 4th September 2022 – 9th September 2022
My story
I'm hiking Kilimanjaro on 4th September and using the opportunity to raise for a independent animal rescue charity I follow, The Underheugh Ark, in the west of Scotland.
It's a self funded trip and all funds raised go to the charity.
I recently saw this FB post from The Underheugh Ark, which is why I chose them to raise funds for them:
"Tonight's post is one of the hardest ones we have had to write but we have had to take the difficult decision to close to taking new arrivals.Our costs are rising beyond control and we have very little money coming in to cover these.Since the 1st of July our costs have been £15320.50 and these are just not sustainable for us.We have paid £7865.60 for vet bills,£2400.30 for feeding,£250.00 to our farrier,£804.60 for insurance (tho this is a yearly cost),£2500.00 for kennelling and £1500.00 for keeping our horses.We will end up shutting if this continues and we have to prioritise the animals in our care.It's heartbreaking and not what we want especially with so many animals in need…sorry 💔"
They're are a great charity looking after, and finding new homes for dogs and other animals in need. I'd really appreciate it if you can help me raise some funds - no matter how small - for this great charity during my Kilimanjaro hike in Africa. Every little donation adds up and goes a long way.
Thank you!
Dean
---
Thank you for checking out my page. Making a donation is fast, easy and secure thanks to Give as you Live Donate. They'll take your donation and pass it onto The Underheugh Ark (Scotland).
My updates
8 months ago
Want to say a massive thank you to all of you who sponsored me on this challenge and donated to the Underheugh Ark Rescue - we've raised a total of £1125 at the time of writing this update :D
Myself and group of mates all summited Kilimanjaro on Thursday morning last week, and are now back home.
You guys helped me raise way more than I'd expected so once again thank you very much for your support. I really appreciate you!
Dean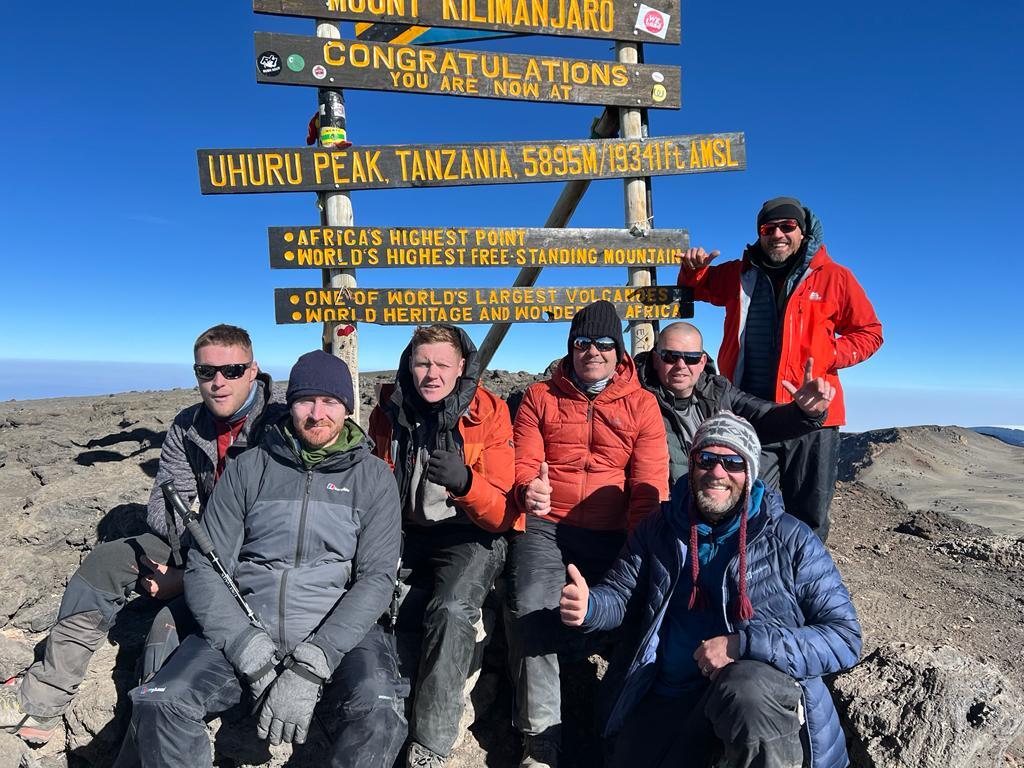 More great ways you can raise funds