This page is closed and is not accepting further donations
Recent donations
£20.00
Well done Kipper & Michael!
Go for it Michael and Kipper.

Michael Abbott-Fleming is raising money for Burning Nights CRPS Support
Kipper's Wagathon 9k with K9 Walk
Event dates: 1st April 2022 – 31st December 2022
My story
I'm a long time supporter of Burning Nights CRPS Support for the desperate patients and families who need the help and support of the charity.
I am going to rise to the Wagathon challenge of walking 9km with my K9 - Kipper - to support this amazing charity. We normally walk during the week, so we've decided to give it a go this week to fundraise for Burning Nights CRPS.
My wife lives with Complex Regional Pain Syndrome and has done for almost 18 years, I just wish there had been a successful treatment and a charity like Burning Nights when she was diagnosed.
They do a great job so we're helping to show our support!
---
Thank you for checking out my page. Making a donation is fast, easy and secure thanks to Give as you Live Donate. They'll take your donation and pass it onto Burning Nights CRPS Support.
My updates
7 months ago
Well we've been doing our walks and it's going great! We met the locals from the Post Office - Joe and Janet. Kipper is sitting beautifully posing for the photo. Thank you for helping with our post! Woofs and wags 🐾🐾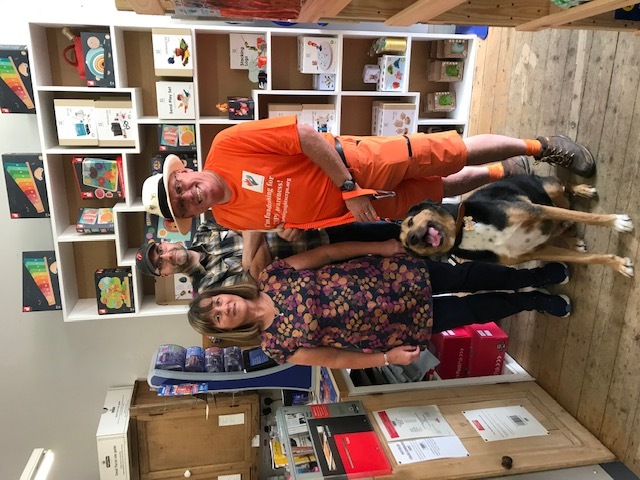 7 months ago
Today is our first walk for Burning Nights CRPS Support and their 9km with your K9 challenge!
As you can see Kipper was definitely ready for his first walk 🐾 Please show your support as every penny counts!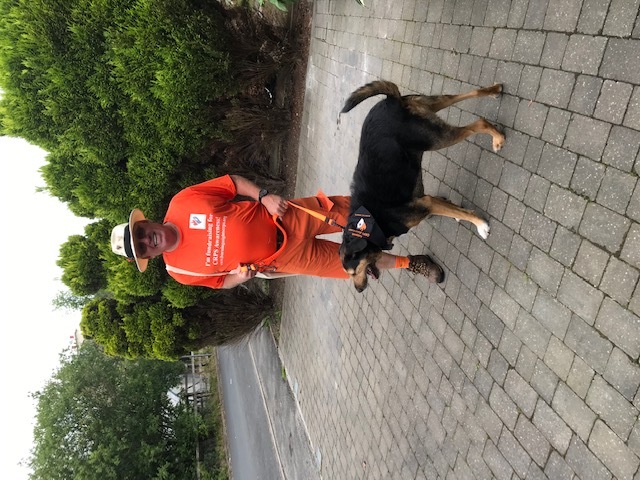 Michael Abbott-Fleming is fundraising as part of
Wagathon 2022
1st April 2022 - 31st December 2022
More great ways you can raise funds