Recent donations
£50.00
Well done - some amazing photos & memories I'm sure
5 days ago
Kathleen Sullivan
£40.00
Lionel, Congratulations on this amazing journey and worthwhilecause!
Well Done Lionel, amazing achievement.
Congratulations on such a massive achievement Lionel and for such an important cause.
1 week ago
Shelley and Ben
What an amazing journey Lionel, well done!

Lionel is riding from Milan to London
Event dates: 6th September 2023 – 17th September 2023
Lionel Jones is raising money for Cancer Research UK
---
Share this page with your friends:
My story
This September I'll be taking part in the Inspired Living 2023 'Italian Job' cycle ride, which has a group starting from Rome, being joined by others (including myself) at Milan as we then go over the mountains and traverse Europe to get to London.
We are raising funds for Cancer Research UK. As many of you know, my wife Alison died from a soft tissue sarcoma in 2017. This is a lesser known form of cancer and one for which there are currently very few treatments which highlights the need for us to raise funds to support the work done by CRUK and similar teams in looking for new cures for this horrible disease.
This event is 100% self funded, so every penny raised here goes straight to the charity.
There's lots of information about this and previous activities to be found on our website - www.inspiredliving.org.uk
Inspired Living is a UK Charity Committee raising funds and awareness for cancer charities, with the following aims:
1. To inspire ordinary men & women to adopt healthier lifestyles to reduce their risk of contracting cancer.
2. To raise up to £500,000 for cancer charities.
"We want to show that ordinary people can do extraordinary things"
Over the past decade we have organised a number of cycling activities, both short distance mass rides and long duration rides around various parts of Europe. In the process we have raised over £370,000 for Cancer charities
---
Thank you for checking out my page. Making a donation is fast, easy and secure thanks to Give as you Live Donate. They'll take your donation and pass it onto Cancer Research UK.
My updates
1 week ago
I've made it to London! This has been an amazing event, the hardest riding I've had to do with no let up the entire 11 days. The messages of support and encouragement have helped spur me on, along with the knowledge that the funds we have raised are really going to make a difference for others, and maybe even some of us, cancer not always caring how active or healthy you are.
Many thanks to all who have, or are about to donate ❤️🌈❤️🌈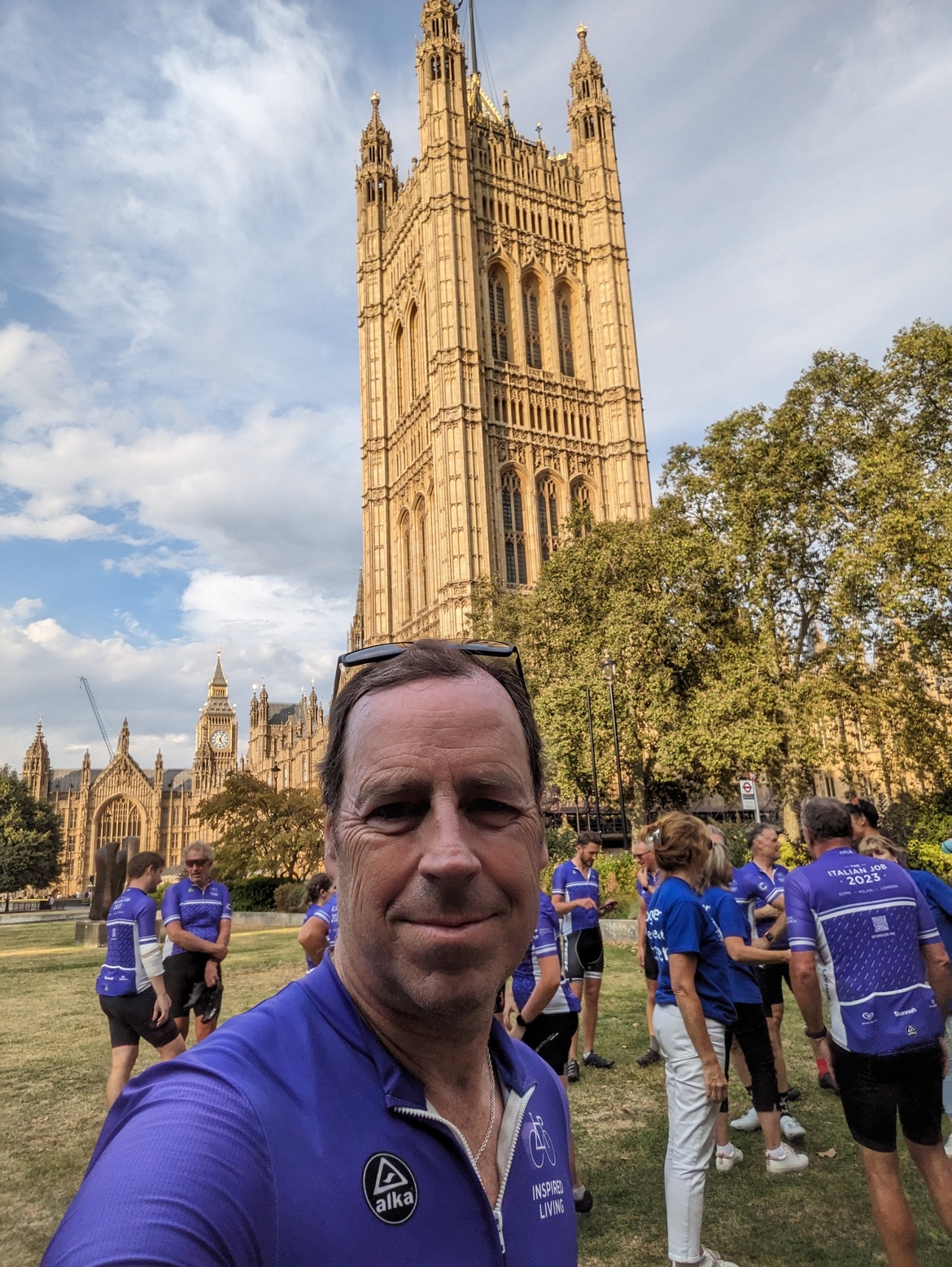 2 weeks ago
Today we went through the Black Forest, the Rhine Valley and into France, this picture is from us climbing out of the forest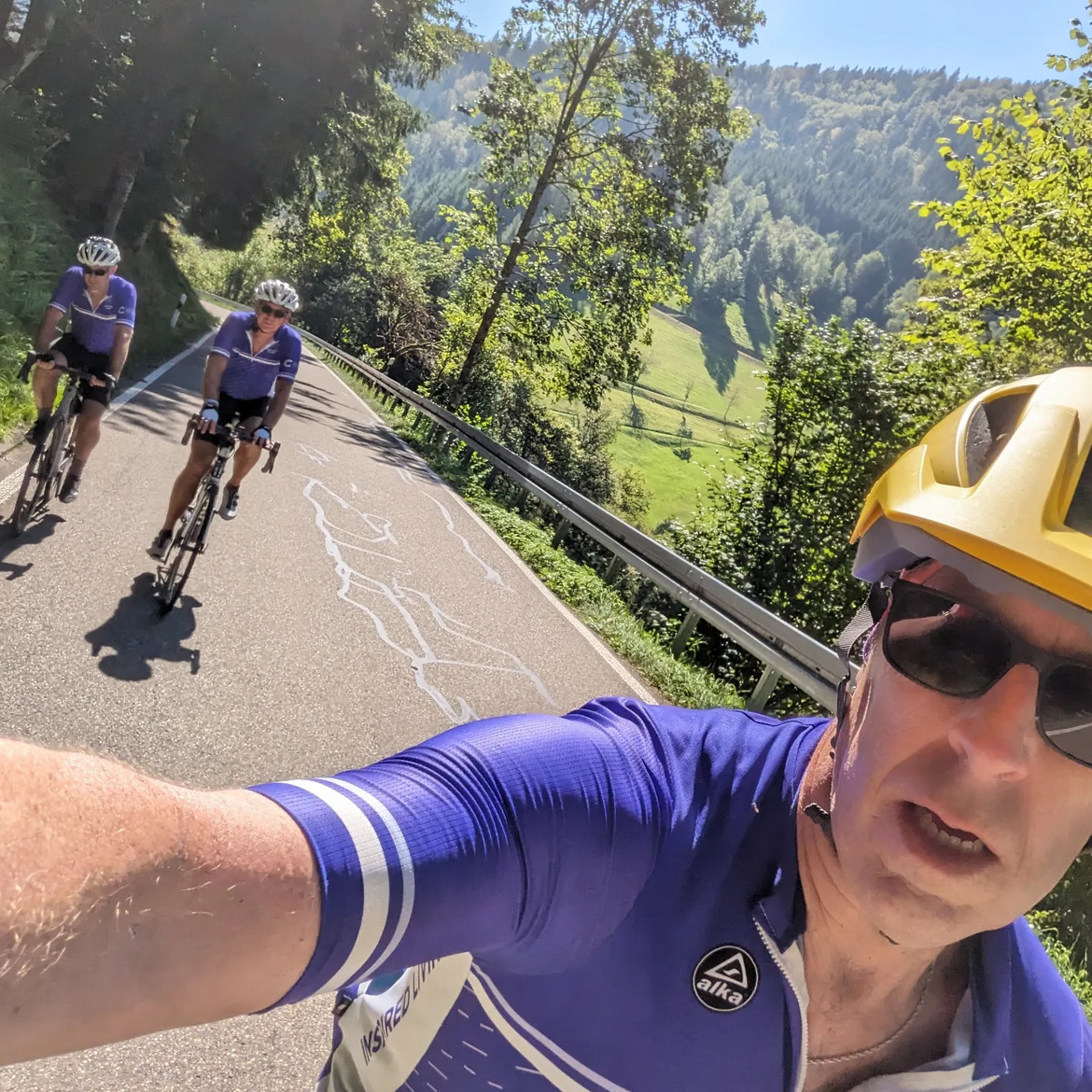 2 weeks ago
I made it to the top of Stelvio Pass today, really hard and over 30 degrees, but very satisfying. Thanks to everyone for their amazing donations. If you want daily updates, follow me on Instagram or Facebook 😜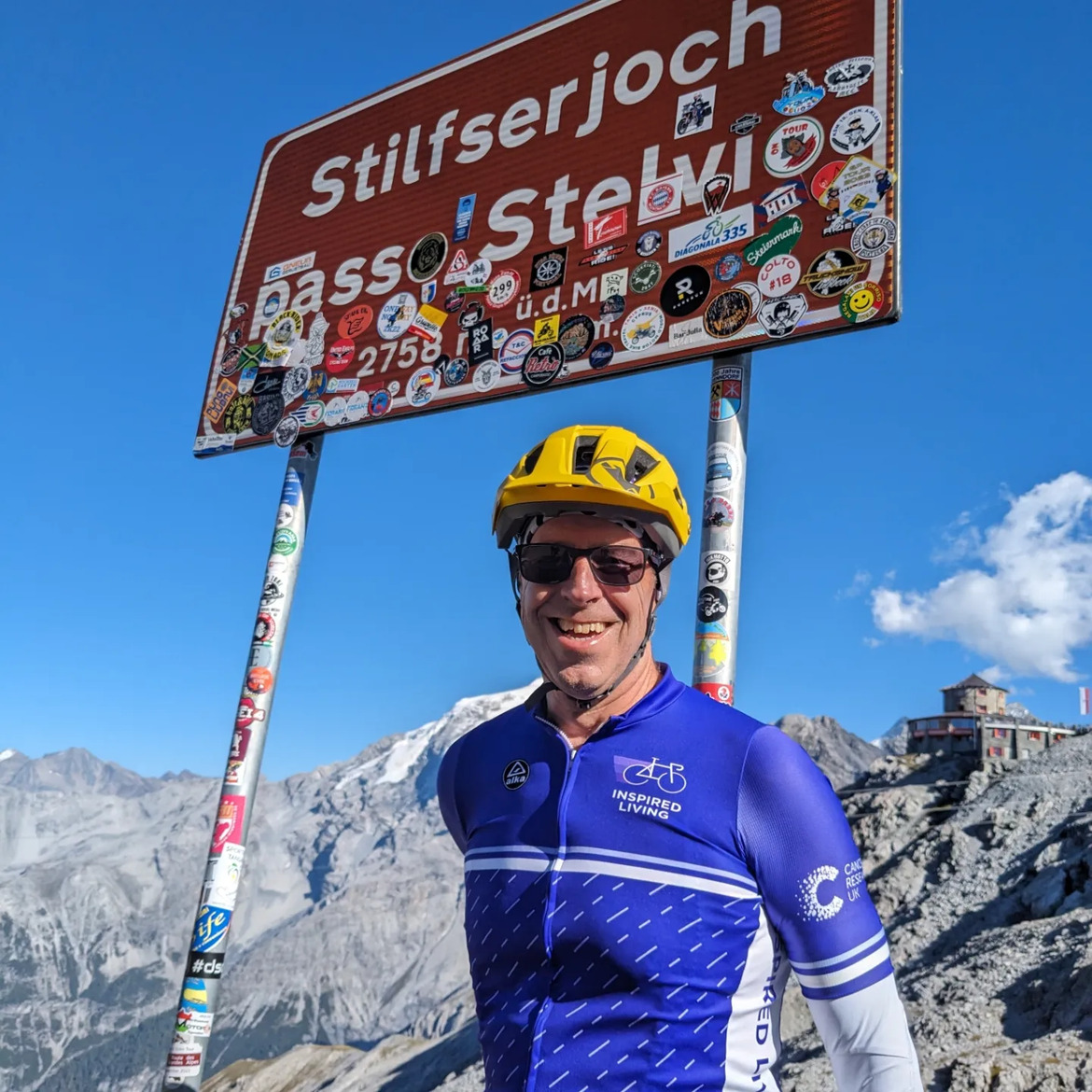 4 weeks ago
Here are the cycle shirts, it's now only a week to go before I'm on the way to Milan!!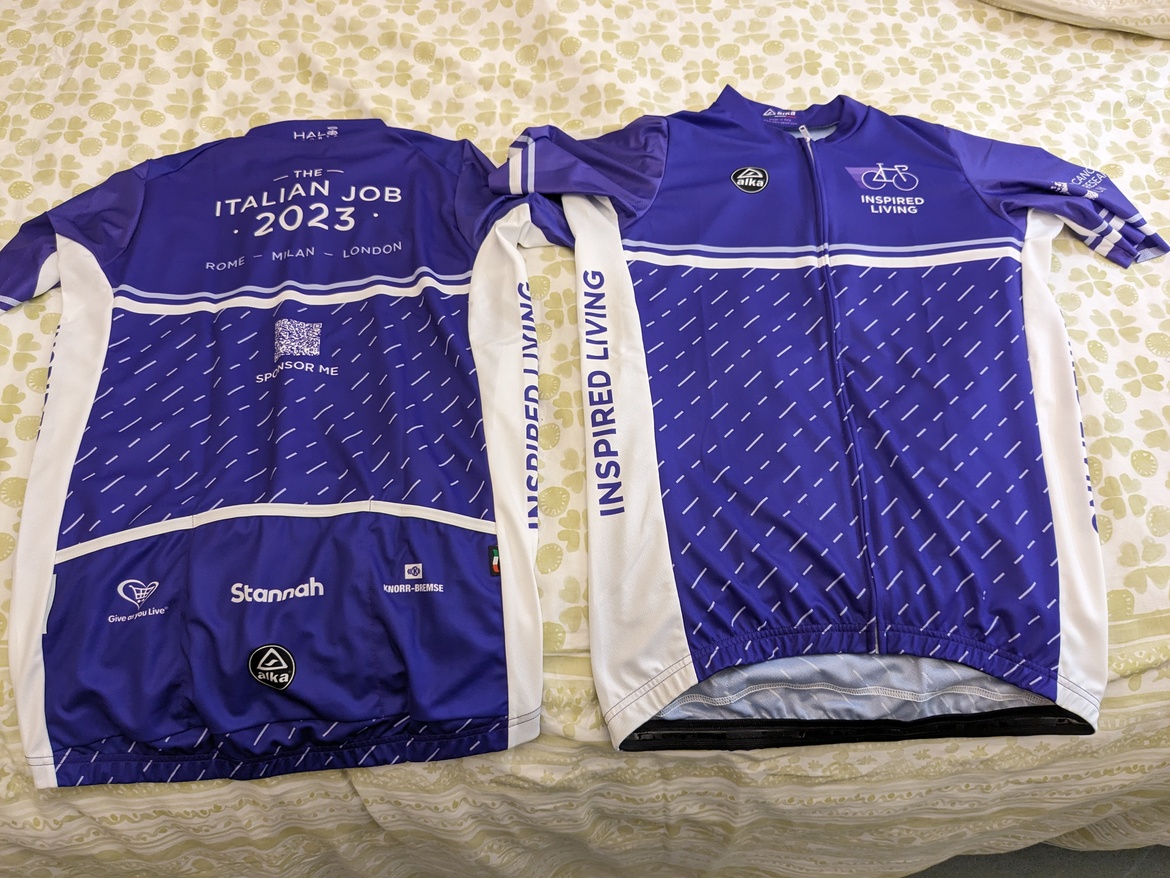 2 months ago
73 miles and over 4,500 feet of climbing around Dorset on the weekend, including a health 'brunch' at Weymouth after 50 miles.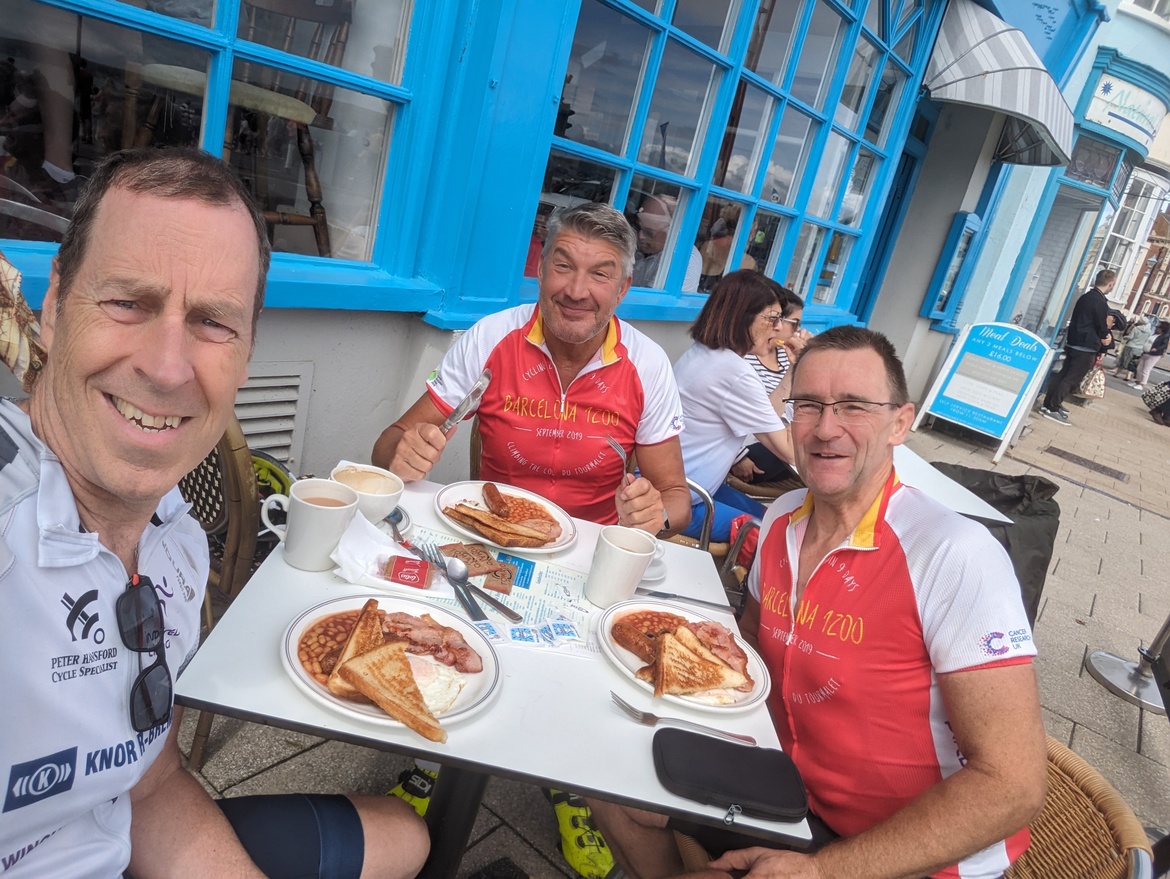 More great ways you can raise funds
I've smashed my £1,000 target - help me raise more
Your donations will help the great work Cancer Research UK do.
Donate now