This page is closed and is not accepting further donations
Recent donations
1 year ago
Michelle Connolly
£20.00
1 year ago
Jack & Heather

Marathon Walk in under 10 hours
Gary Owen is raising money for Womb Transplant UK
My story
I am 66 years old I intend to walk 26.2 miles or more in 10 hours or under in one day.
I am raising money for this charity because my granddaughter suffers from a condition called MRKH which affects 1 in 5000 women.
This is a condition where these women are born with no womb or only a partially formed womb.
This has a serious on their mental wellbeing, with prospect of not being able to have a child of their own.
This charity is doing research into perfecting the procedure to unable these women the chance of having a child of their own.
---
Thank you for checking out my page. Making a donation is fast, easy and secure thanks to Give as you Live Donate. They'll take your donation and pass it onto Womb Transplant UK.
My updates
1 year ago
I did the charity walk today, I started out at 06:00 and walked form my house Rickmansworth via the Grand Union canal and back, I completed 27.77 miles over my target of 26.2 miles. I completed it in 8 hours 15 minutes (see photo below), unfortunately my phone battery died 1.46miles from home so the recording app stopped at 26.31 miles and 7 hours 40 minutes, just as I was along side Stockley Park on the towpath. I also stopped for a break just over halfway for a sandwich and a drink at 10:23 for 25 minutes, so my actual time away from home was 8 hours 40 minutes but just 8 hours 15 minutes of that was walking time.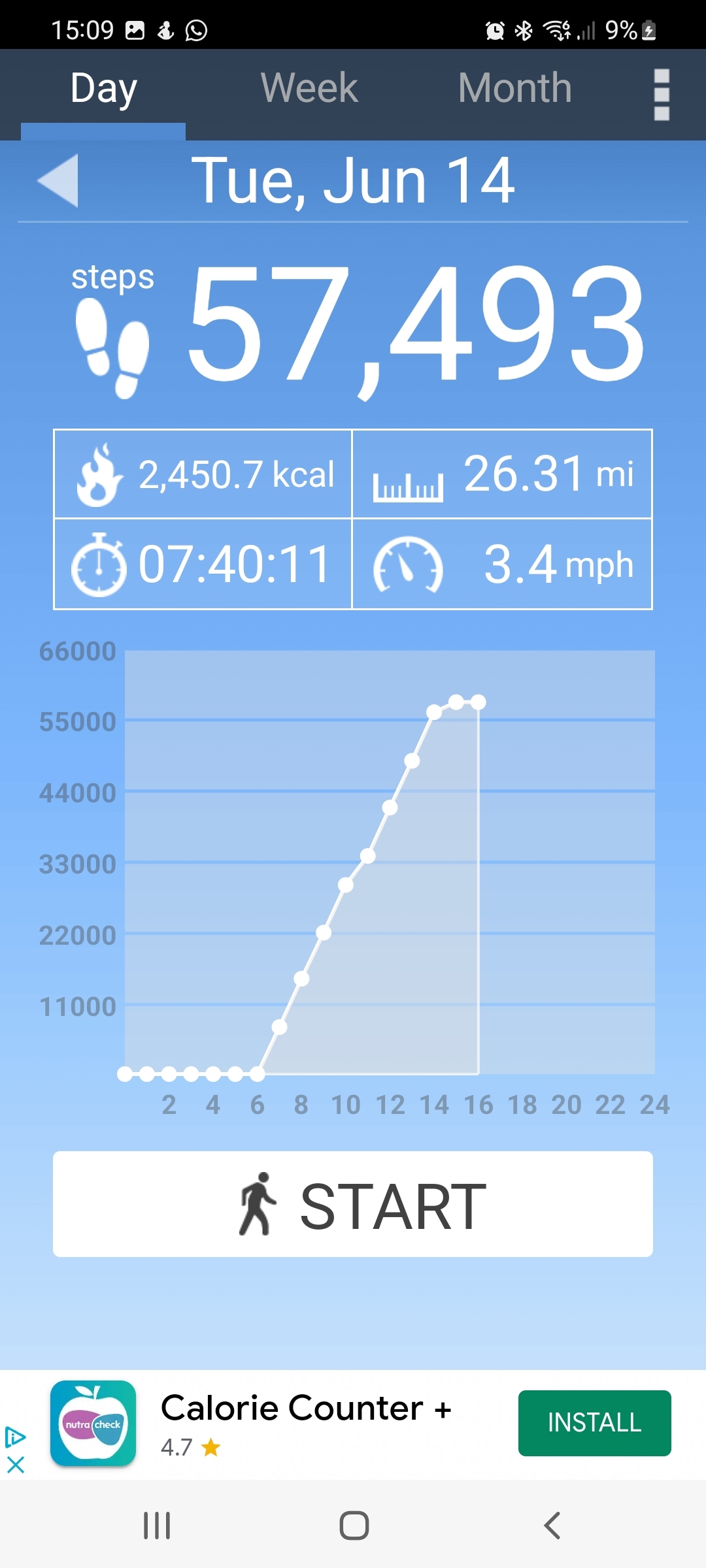 1 year ago
I'm going to carryout this challenge this Tuesday 14th June, my route is going to be from my home in Hayes to Rickmansworth via the Grand Union canal and return via the same route.
More great ways you can raise funds