Angela Wheatcroft is raising money for Goring Church Of England Primary School PTA
Mrs Wheatcroft 100K challenge - 'Goring 10K Your Way'
---
Share this page with your friends:
My story
As many of you know, the Goring 10k raises much needed funds for our primary school each year. In this interim year where we can't hold the normal 10K, I'm delighted the committee has come up with 'The 10K Your Way' as an alternative. I've been building up my running since the first lockdown and so have decided to challenge myself a little bit further, whilst raising funds for Goring Church of England Primary School. The 10K Your Way initiative is going to help me keep on track, with my aim of running a total of 100K during the months of February and March, culminating in a full 10K on the 28th March! This feels like a big personal challenge and I would love your support, so please join in and do the 10k your way, or if you prefer, I would really value your sponsorship to help keep me focussed. I'll keep you updated on my progress!
---
Thank you for checking out my page. Making a donation is fast, easy and secure thanks to Give as you Live Donate. They'll take your donation and pass it onto Goring Church Of England Primary School PTA.
Angela Wheatcroft is fundraising as part of
Goring 10K Your Way
28th March 2021
Join event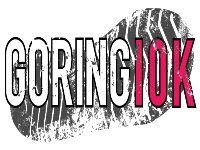 Recent donations
19 hours ago
Nigel GP
100% with you Angela!
1 week ago
Bindi Dholakia
Well done Mrs Wheatcroft.
1 week ago
Beatrice Butler
Go Mrs Wheatcroft!
2 weeks ago
Pip
Thanks for everything you do for our school Mrs Wheatcroft!
2 weeks ago
Timothy Smith
Go Mrs Wheatcroft!!! Aurora and Calla are cheering you on!
2 weeks ago
The Sinka Family
Well done!
£30.00
3 weeks ago
Goring Parent
Running 100k or running a school? -I'll take running a 100k!
More great ways you can raise funds