Recent donations
£50.00
Passing on a kind donation from a friend of CITC
9 months ago
Alistair Clark
£250.00
I am a member of Frome Town Rotary and very happy to support this great effort
10 months ago
Liz and Olivier
£200.00
10 months ago
Shayne adams
£600.00
+ £150.00 Gift Aid
Well done Sarah , Fantastic job x Shayne & Hazel
10 months ago
Michael Fell
10 months ago
Knighton Rotary Club
£500.00
Glad to continue to support CITC's great work
10 months ago
Detek Watmough
£30.00

The 'Caledonia Cyclists' are raising money for Rotary Club Of Mid Wirral Trust Fund
Riding The Caledonia Way, raising funds for "Classrooms in the Clouds"
Event dates: 24th April 2022 – 30th April 2022
---
Share this page with your friends:
Our story
Riding The Caledonia Way!
6+ Intrepid Cyclists
6 Days
236 Miles
The Rotary Club of Mid-Wirral are supporting Classrooms in the Clouds, raising money to help Children's Education in Nepal.
Follow us as we go coast-to-coast across the beautiful Lochs, Glens and Mountains of Scotland. We plan to complete the 236 miles in 6 days, finishing in Inverness. We start in Cambeltown on the Kintyre peninsula and follow the Great Glen fault line, passing some of Scotland's most famous spots including Loch Ness, the Caledonian Canal and Britain's highest peak Ben Nevis.
All cyclists are self funding the challenge meaning that all money raised will go directly to support children access a good quality education, break the cycle of poverty and tackle issues around gender inequality. Classrooms in the Clouds - a highly efficient charity - works closely within local communities in the Lower Solukhumbu region of Nepal to deliver the projects. Please do select the option to 'add Gift Aid' if appropriate.
Read more about Classrooms in the Clouds here www.citcnepal.org
We will be updating this page as the challenge progresses so do check back and share with your friends and family! https://donate.giveasyoulive.com/fundraising/riding-the-caledonian-way
---
Thank you for checking out our page. Making a donation is fast, easy and secure thanks to Give as you Live Donate. They'll take your donation and pass it onto Rotary Club Of Mid Wirral Trust Fund.
Our updates
11 months ago
All done!! Safely into Inverness. No punctures, only fell off once 😱 and great company all the way round. 236 miles door to door. Big thanks to all supporters who've donated, liked, shared and commented. Really incentivised me all the way round. Thank you. All monies raised go to Libraries/learning centres in CITC schools in Nepal - Sarah Hagen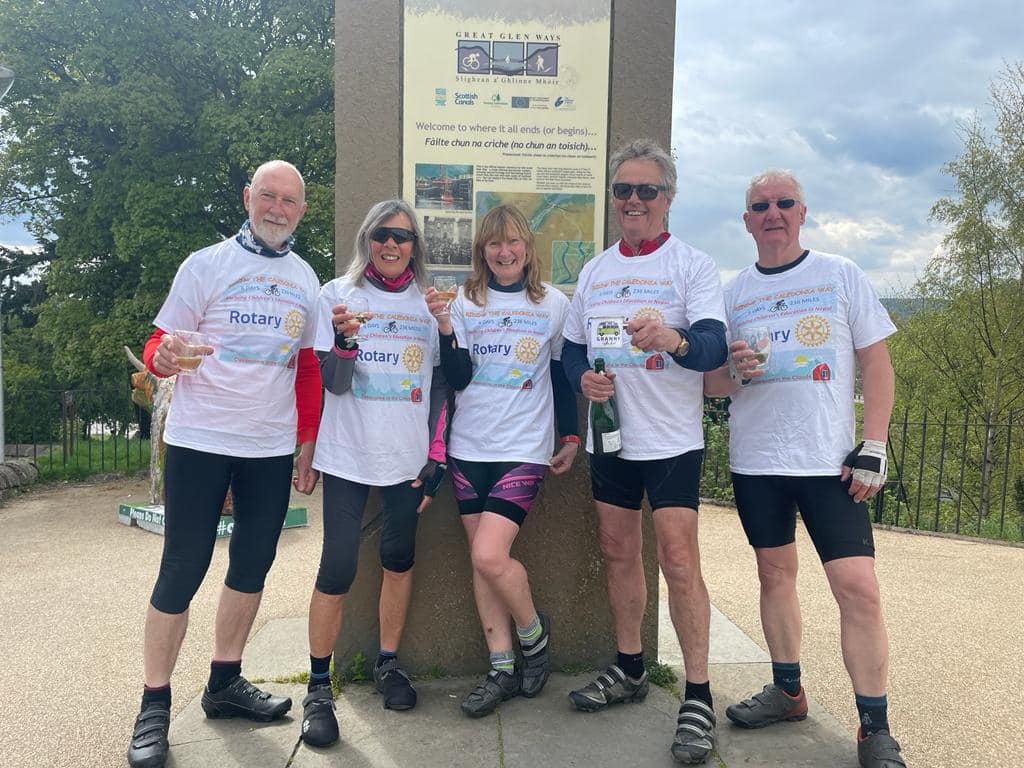 11 months ago
Day 5 DONE!! Now in the pretty village of Fort Augustus on Loch Ness. Might see the monster especially on the way back from the pub! 🦕🦕. Tough old day through some very tricky bumpy pathways. Lovely views by the Caledonian canal. The Donation pot has topped £7,500 so far with a number of pledges still to come. Biggest thanks to everyone!!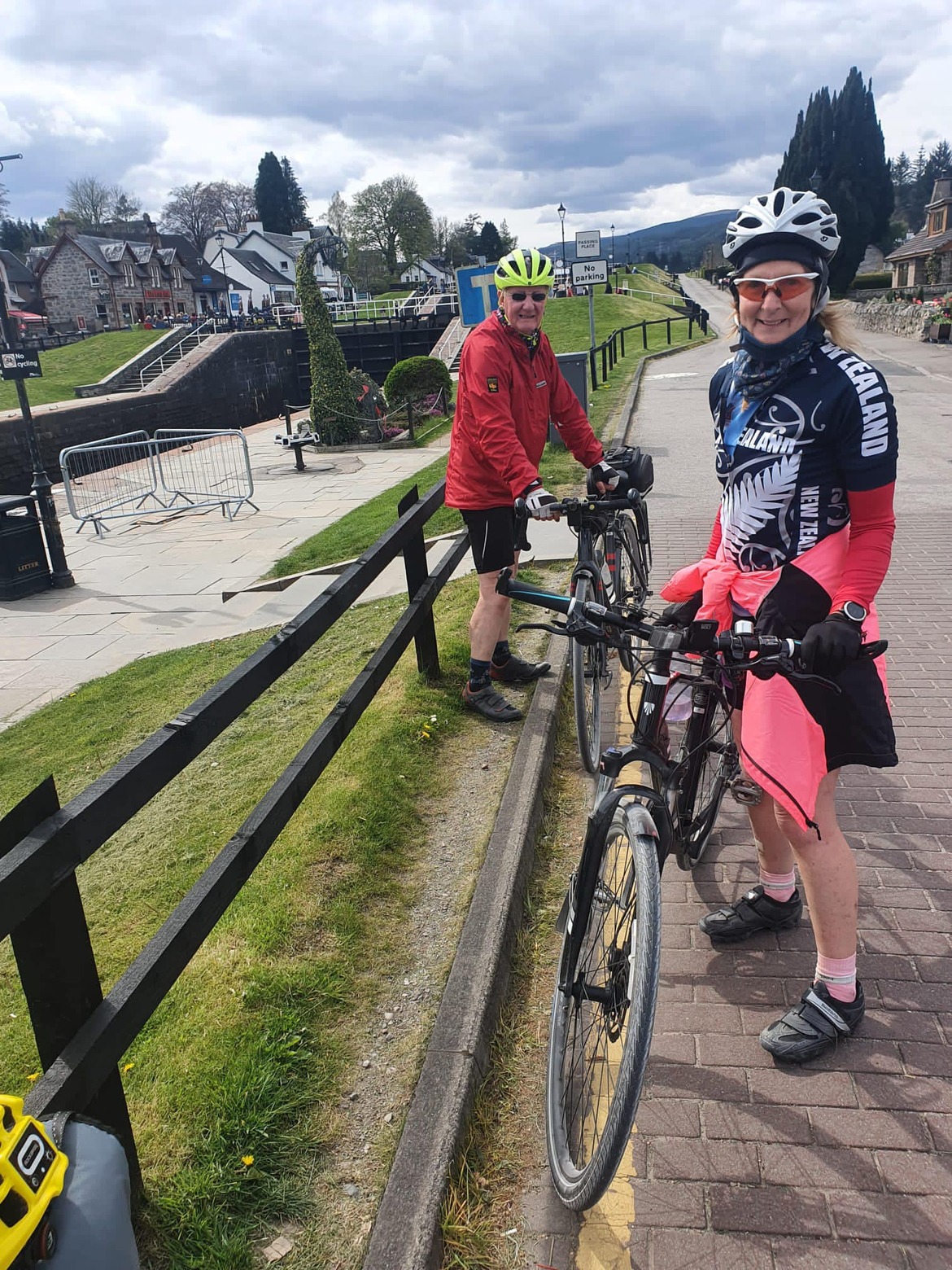 11 months ago
Day 4 done! Joined by Lynda and Mike and had a lovely cycle ride together including 2 ferry crossings. We were sad to say goodbye to Alistair today in Fort William. Great 48 miler and not so many ups either.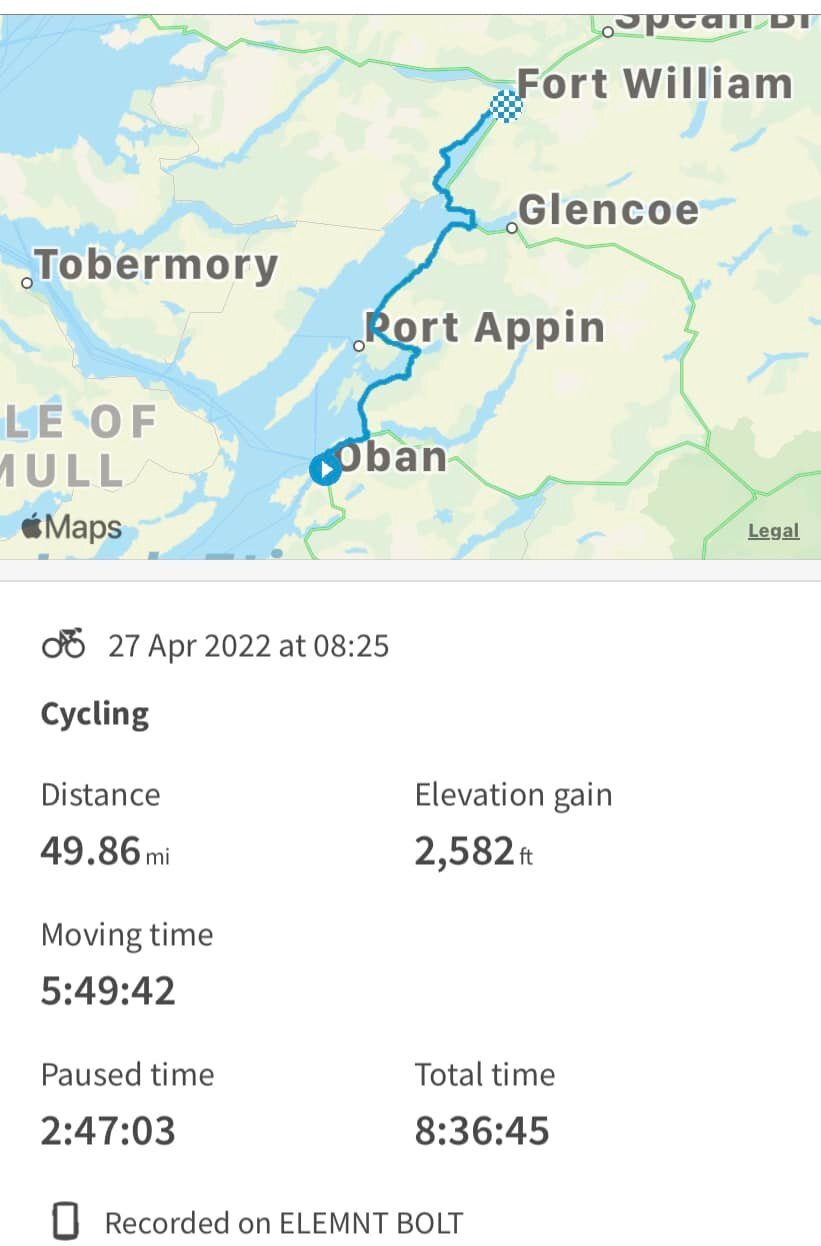 11 months ago
Day 3 completed 50+ miles to Oban. Longest ride so far but the sun shone and we had amazing views. 3875 feet up and speed down 34.5 mph. All cafes closed en route but found a little Post Office in Taynuilt serving hot chocolate - Sarah Hagen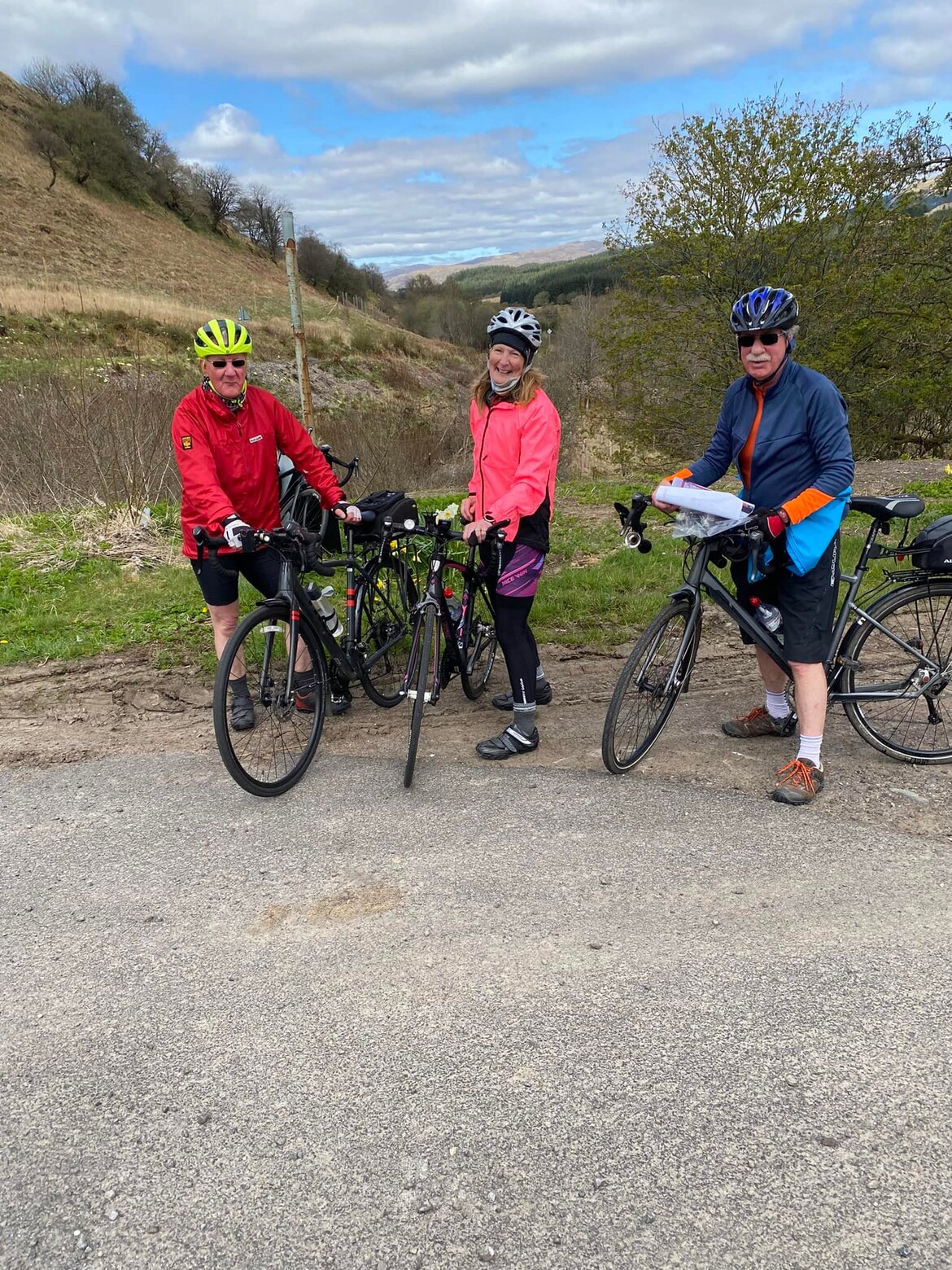 11 months ago
Day 2 completed! Weather still holding although a bit chilly coming down hill. Top speed 30mph with my eyes tightly closed and my knuckles white. Not sure if I prefer the uphills to the Adrenalin downs. Thank you to everyone who has sponsored me. Helps those uphill moments when you're looking for another gear and you realise you're already on the lowest. 🤦‍♀️🤣🇳🇵🏴󠁧󠁢󠁳󠁣󠁴󠁿🚴💖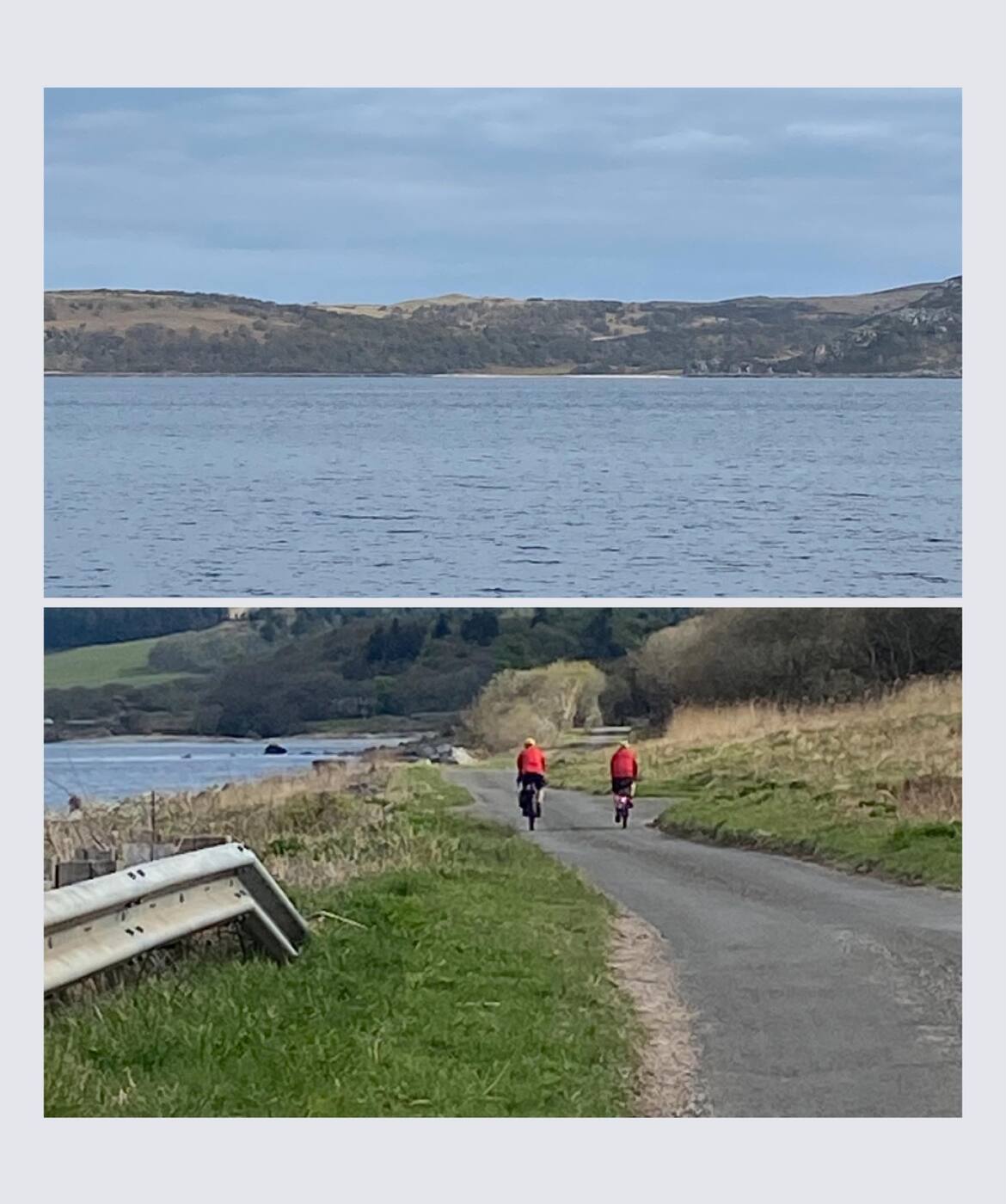 More great ways you can raise funds
Help us raise more
Your donations will help the great work Rotary Club Of Mid Wirral Trust Fund do.
Donate now