Recent donations
1 hour ago
Geoffrey Simmonds
£100.00
Sending best wishes and hoping you enjoy this wonderful effort
14 hours ago
Lisa and Jamie
Well done Ruby 🏊‍♀️ so proud of you. Xxx
yesterday
Lindsey and David Kutten
Well done. Big congratulations on finishing the swim!!
yesterday
Rowena Rosenberg
yesterday
Jemma Lillie and jackson
Good luck Ruby brilliant causes lots of love Auntie Jenny Jenny
Well done. Fantastic effort and cause!!!!
Super proud of you Ruby, fantastic effort 👊!

Jo Kaye is raising money for my israel and Foodbank Aid
Ruby's Sponsored Swim
Event date: 1st October 2022
---
Share this page with your friends:
My story
Food Bank Aid is a charity that I feel very close to. During lockdown my mum, my sister and I would regularly visit the original FBA hub and we were a collection point for donations on our street. I am very passionate about this cause because there are people my age who depend on donations from FBA which upsets me, but at least they are being provided for in this way.
The other charity I am excited to be supporting is Sport – Bridge to Education via My Israel and I chose this charity because I love sport, and I can imagine how much this scheme must help the lives of these kids. I am looking forward to visiting the charity when I go to Israel in October.
I like sport so much that I have chosen to swim 2.5km to raise vital funds for these two amazing charities. I will be doing my swim on Saturday 1st October and think it will take me a couple of hours to complete. Your sponsorship will be hugely appreciated, and I promise to share photos once I have completed this challenge. Thank you!
About the charities:
FOOD POVERTY EXISTS ON OUR DOORSTEP
Food Bank Aid is a grassroots charity which is tackling the daily challenge of food poverty in North London. Operating as a central donation and distribution hub, we collect and purchase food, toiletries and household goods and distribute them to food banks where the need is most. Food Bank Aid supports 15 - 20 food banks. On average these food banks support 11,000+ people, of which 3,500+ are children. We send out in excess of 42,000 items each week.
Sport - Bridge to Education via My Israel:
Myisrael connects UK donors with small, under-the-radar causes doing amazing work transforming lives in Israel. Sport - Bridge to Education is one of those causes, and is working hard to use sport to help young people who have suffered extreme hardships to cope with the challenges of their lives. Following a stringent selection process, this programme focuses on sports such as cycling, volleyball or fuchiball. Training sessions are intense, but the team spirit and discipline helps to build character, social skills, improve self-worth and self-esteem and teach essential life skills.
The impact of this programme is measured by changed behaviour (rehabilitation from abuse), social integration, improvement in the symptoms of diagnosed conditions such as ADD, ADHD and anxiety and acceptance into the army and national service. The impact of the programme is truly life changing.
---
Thank you for checking out my page. Making a donation is fast, easy and secure thanks to Give as you Live Donate. They'll take your donation and pass it onto my israel and Foodbank Aid.
My updates
yesterday
Hello everyone, I just wanted to let you know that I managed to complete my 2.5km sponsored swim earlier today.
It was hard work, but I finished it in 1 hour and 20 minutes.
Thank you so much to everyone who sponsored me, I'm so grateful!
See you soon, love Ruby x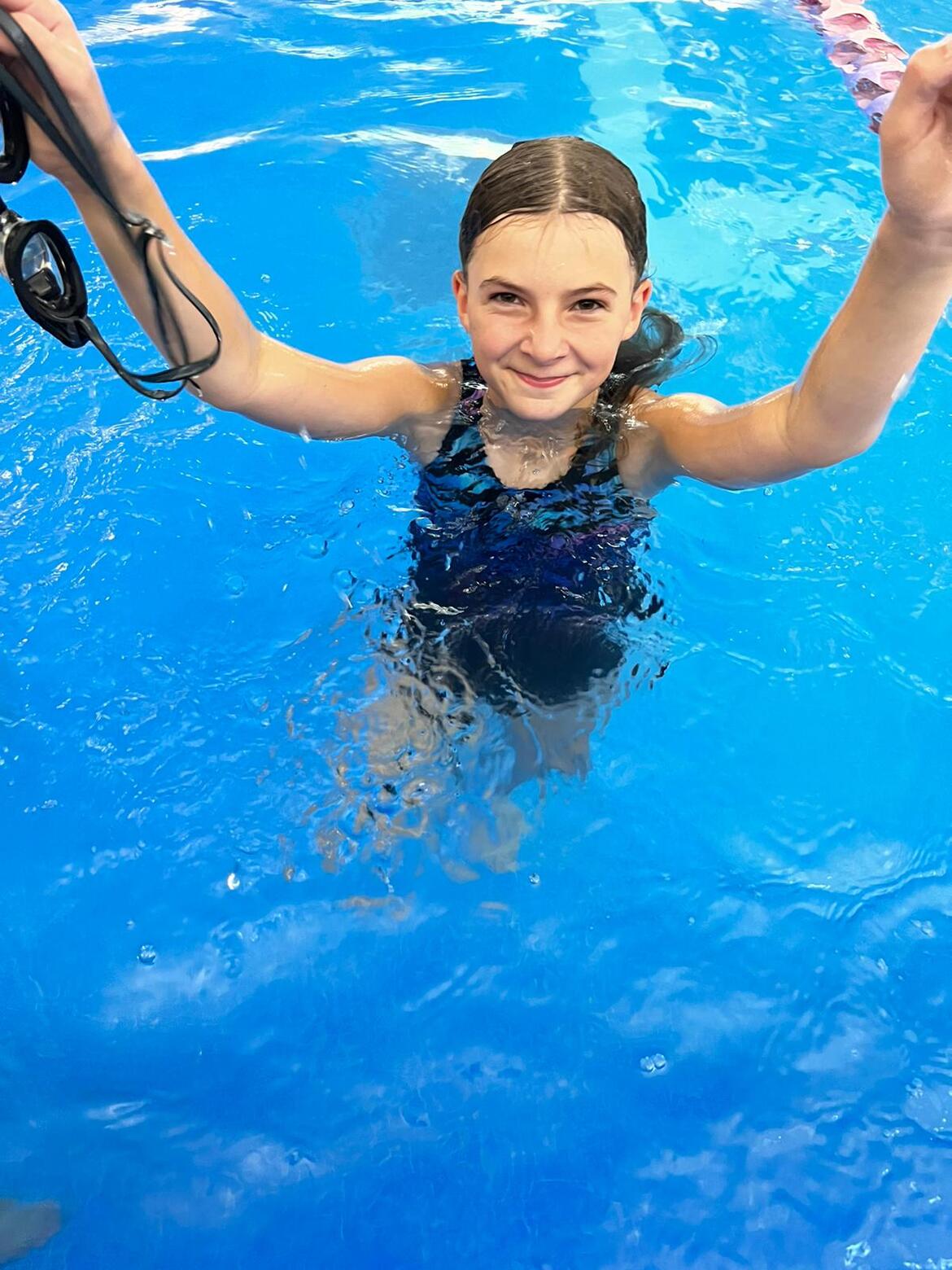 More great ways you can raise funds
Help me reach my £1,700 target
Your donations will help the great work my israel and Foodbank Aid do.
Donate now