This page is closed and is not accepting further donations
Recent donations
Most worthy cause! In loving memory! Well done Ash x
£100.00
WELL DONE GREAT ACHIEVEMENT
What an achievement and for a great cause! Your mom will be so proud of you.
12 months ago
Robert and Jennifer Zeffman
12 months ago
Joel & Gabs
£100.00
+ £25.00 Gift Aid
Well done matey x what a great achievement
12 months ago
Aimee & family
Wishing you the very best of luck. A great cause for a very special lady xx

In Memory of Shelley: The London Marathon for Mum
Ashley Freeman is raising money for Target Ovarian Cancer and Peace Hospice Care
My story
I will be running the London Marathon as a tribute to the life of my Mum, who tragically passed away on January 1st.
My family and I feel it is important to raise money for two charities close to our hearts. Mum was diagnosed with cancer of multiple primaries, one of which was ovarian. She battled hard and showed such tremendous courage and character throughout her illness and treatment. Sadly, she was never going to win the fight. As mum rapidly deteriorated toward the end of 2021, The Peace Hospice in Hertfordshire provided her with end of life care.
On New Year's Day she closed her eyes for the last time and passed away. She leaves an incredible legacy of love and strength and, although taken from us far too soon, at the age of 63, she will live on in our hearts and minds, shining like the beaming ray of sunshine she was.
The London Marathon will be held on October 2nd, 1 day prior to what would have been Mums 64th Birthday. A fitting tribute to an incredible woman.
Target are the only ovarian cancer charity working across all four nations of the UK. The charity works with ovarian cancer patients and health professionals to ensure they can target the areas that matter most. If ovarian cancer is diagnosed at the earliest stage, 9 in 10 women will survive. Tragically, currently two thirds of women are diagnosed late, when the cancer is harder to treat. Target have been at the forefront of early diagnosis in ovarian cancer for over a decade. Since 2008 Target have funded over £1.5m in gold-standard ovarian cancer research projects across the UK. Fundamental to the charity is the belief that everyone diagnosed with ovarian cancer should receive the right support, both physically and mentally, at the right time and in a way that is beneficial for them and their loved ones.
Peace Hospice Care provides care and support for adults diagnosed with life-limiting illness. The nurses and doctors at Peace Hospice Care provide care in the last days of life. Their work focuses on helping patients make the most of their final days and empower those to achieve some quality of life where possible. The care provided is not only medical, there is compassion and support for patients and their families. The vital services provided by Peace Hospice Care are 30% funded by the NHS. The remaining costs must be covered by charitable donations. The 10 weeks my family spent visiting Mum at the Peace Care Hospice were amongst the hardest of our lives, but the love and care from the staff was truly overwhelming and humbling.
---
Thank you for checking out my page. Making a donation is fast, easy and secure thanks to Give as you Live Donate. They'll take your donation and pass it onto Target Ovarian Cancer and Peace Hospice Care.
My updates
11 months ago
Thank you all
special people!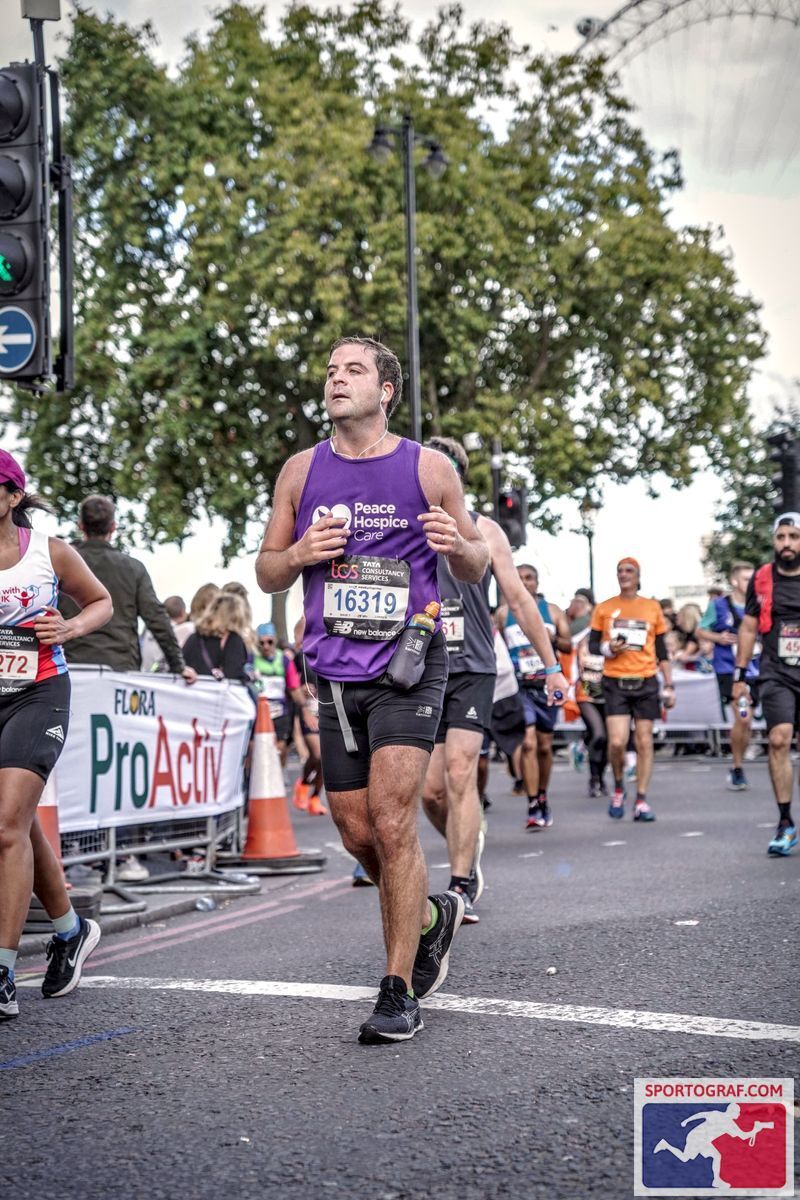 This page is in memory of
Shelley Freeman
Ashley Freeman is fundraising as part of
London Marathon 2022
2nd October 2022
More great ways you can raise funds