This page is closed and is not accepting further donations
Recent donations
9 months ago
Lindsay Park
10 months ago
Pete McAllister
£10.00
Well done Aim's! What a massive achievement and this looks to be for a really great cause. Lots of love from NZ xox
11 months ago
Melanie Slade
£20.00
Huge congrats Aimee, amazing achievement. Hope you enjoyed it and not too achey after! Love from Ireland x
£150.00
+ £37.50 Gift Aid
Well done! Aimee on finishing the LDM and supporting a very much needed but relatively unknown Charity!
Fabulous run Aimee for a wonderful cause. Well done!
Well done, Aimee! You're an inspiration!
12 months ago
Talya & Jason

Running for Emily
Aimee Jonathan is raising money for DRAVET SYNDROME UK and East Anglia's Children's Hospices
My story
On Sunday 2nd October I ran the London Marathon to raise money in celebration of the brilliant Emily Mills.
Emily lives with a very rare genetic condition called Dravet Syndrome. Often described as a complex form of epilepsy, Dravet Syndrome is a rare neurological condition that affects around one in every 15,000 people in the UK. As well as experiencing severe, difficult-to-control seizures, children and adults with Dravet Syndrome have varying degrees of intellectual disability and a spectrum of associated conditions , which may include autism, ADHD, behaviours that challenge and difficulties with speech, mobility, eating and sleep.
Since being diagnosed in 2018, Emily has experience thousands of seizures, and had dozens of hospital stays, but she continues to amaze and amuse everybody who is lucky enough to spend time with her. She loves horses, guinea pigs and pancakes and very recently started her first year of school.
Emily and her family have benefitted hugely from the support provided by Dravet Syndrome UK, and East Anglia's Children's Hospices, and I would like to give something back to thank them for everything they have done and continue to do for Emily and other children.
Thank you so much for supporting me!
Aimee
---
Thank you for checking out my page. Making a donation is fast, easy and secure thanks to Give as you Live Donate. They'll take your donation and pass it onto DRAVET SYNDROME UK and East Anglia's Children's Hospices.
My updates
12 months ago
5:30:35 later, I did it! And what an incredible experience it was!
Thank you so much to everyone who has donated, your belief in me means the world and it will help so many families when they need it most.
Thank you to my fans who came along to cheer me on for the big race too. I know you won't accept any credit but you will never know how much it meant to have you there to help me keep smiling the whole way around!
We did it!!!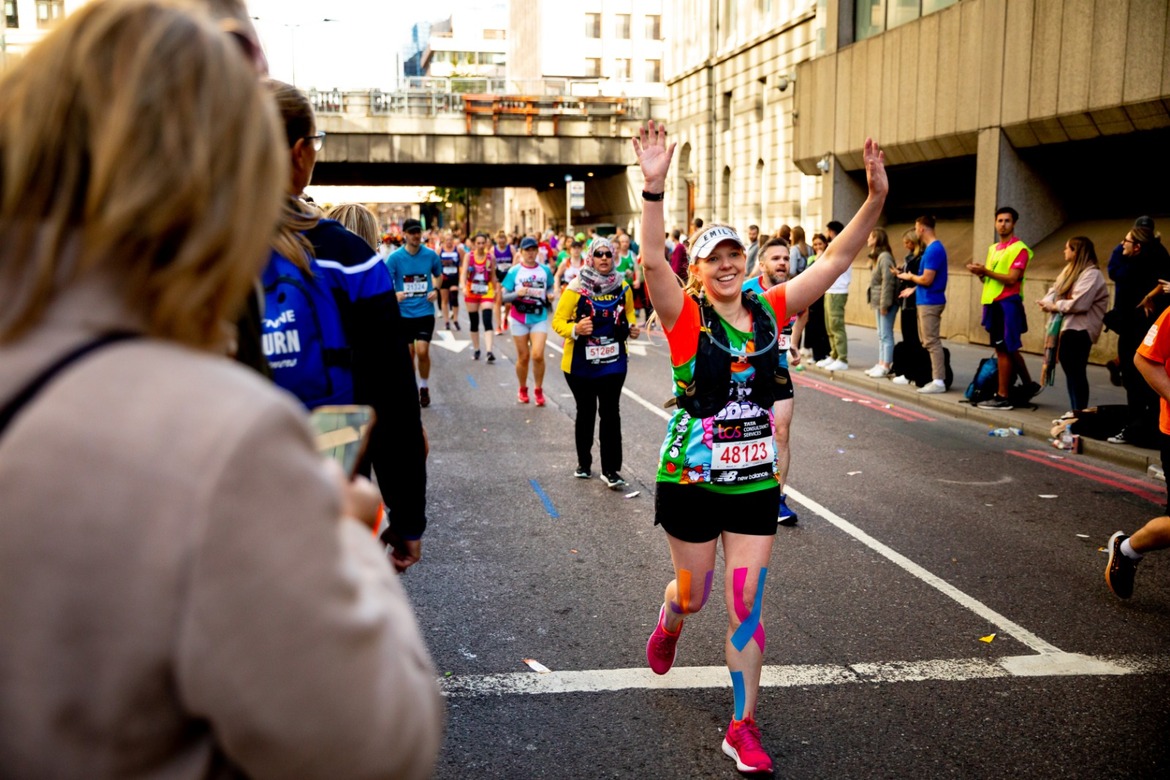 12 months ago
runningforemily and East Anglia Children's Hospices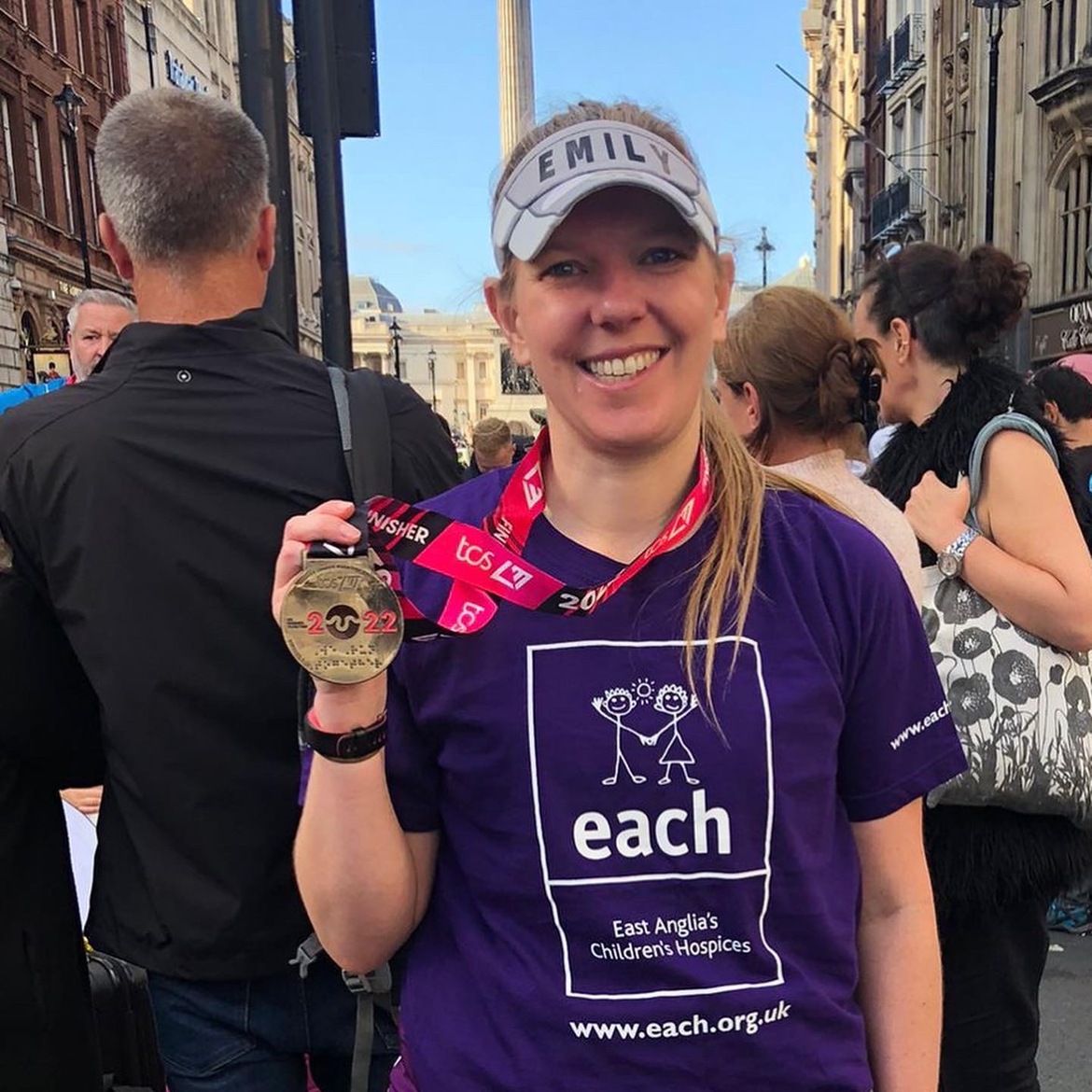 12 months ago
runningforemily and Dravet Syndrome Uk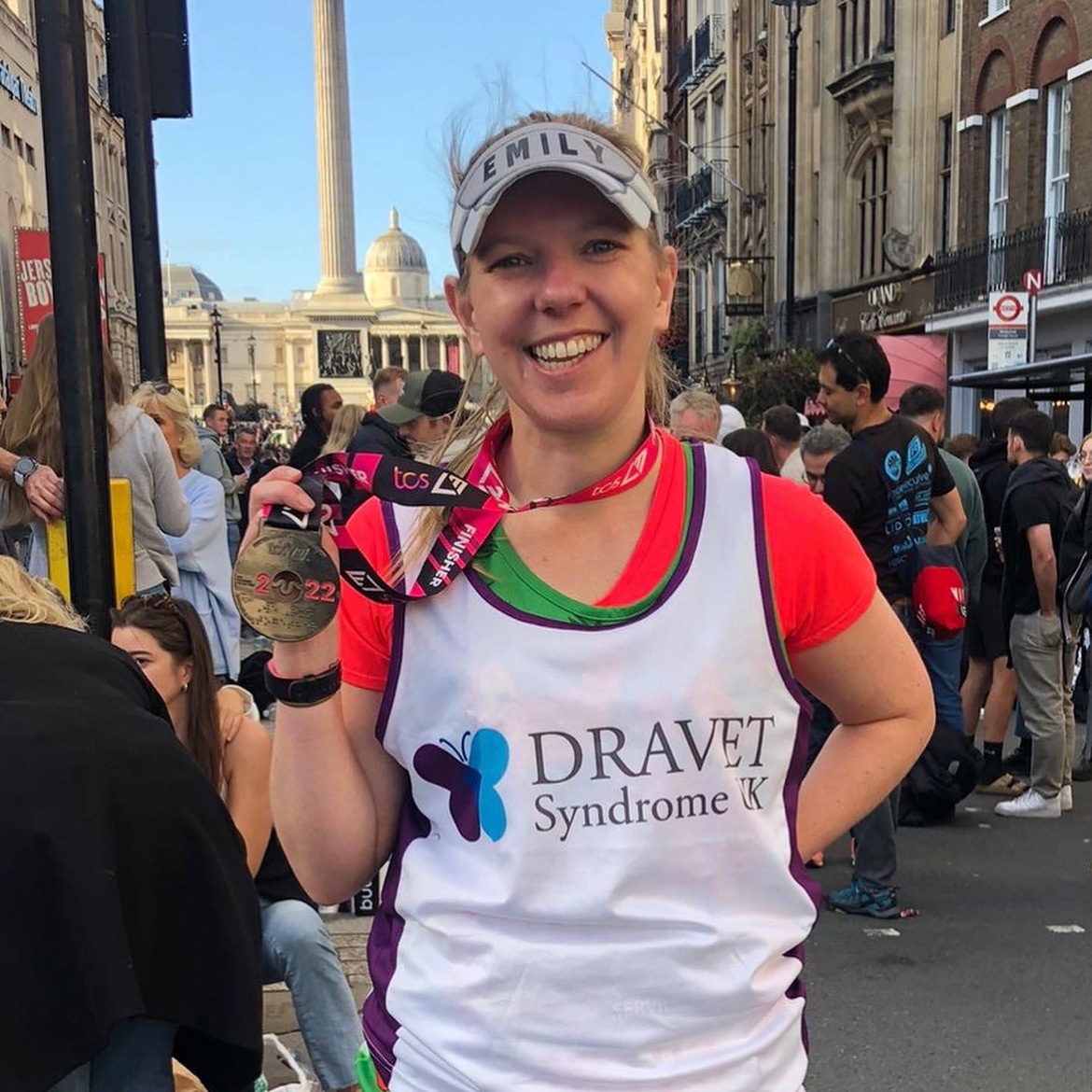 1 year ago
We'll it's feeling pretty real now…
Number 48123 if anyone would like to track my progress, starting at roughly 10.45am.
Exciting times! #runningforemily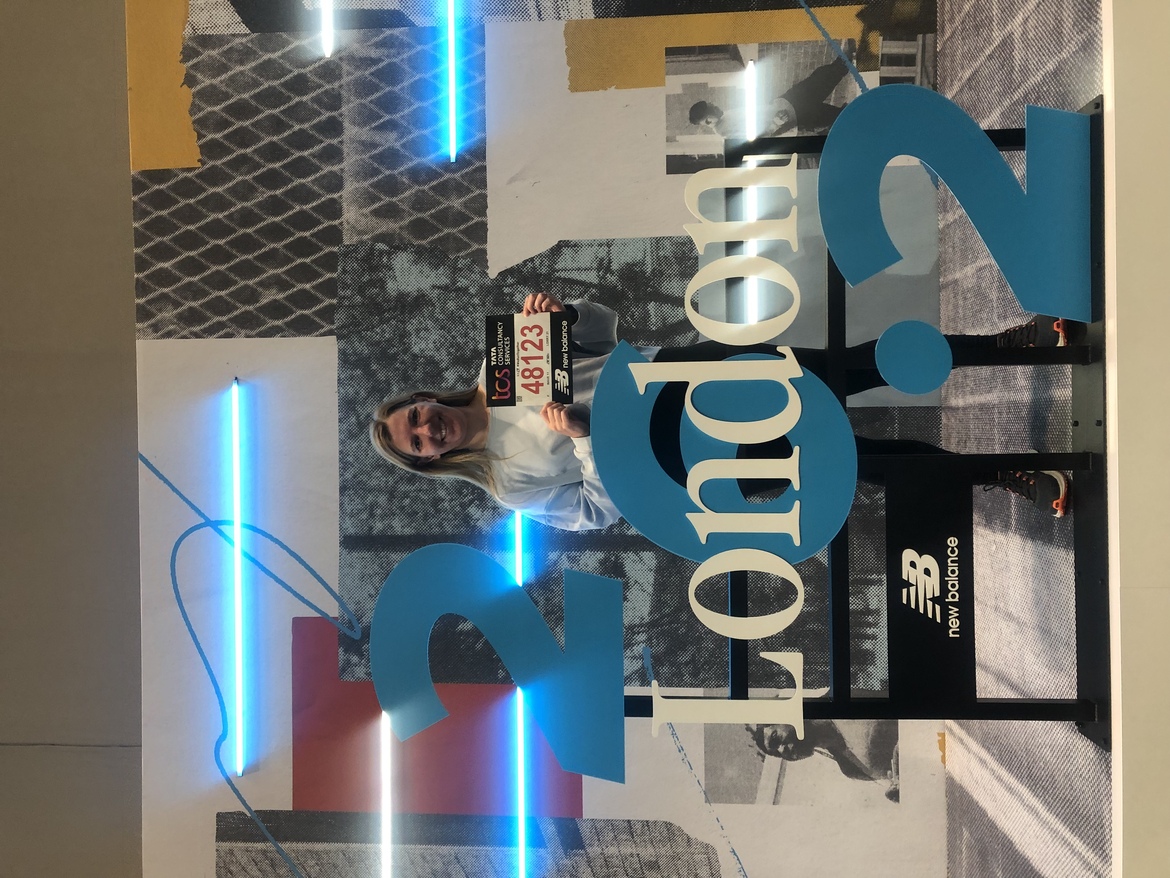 1 year ago
Last 'long' run before the big day (cheeky little 5km) and almost the last chance to practice the physio tape. I could play in your sympathies for more donations but fortunately it's just preventative at this point - making sure I get to the start line 😉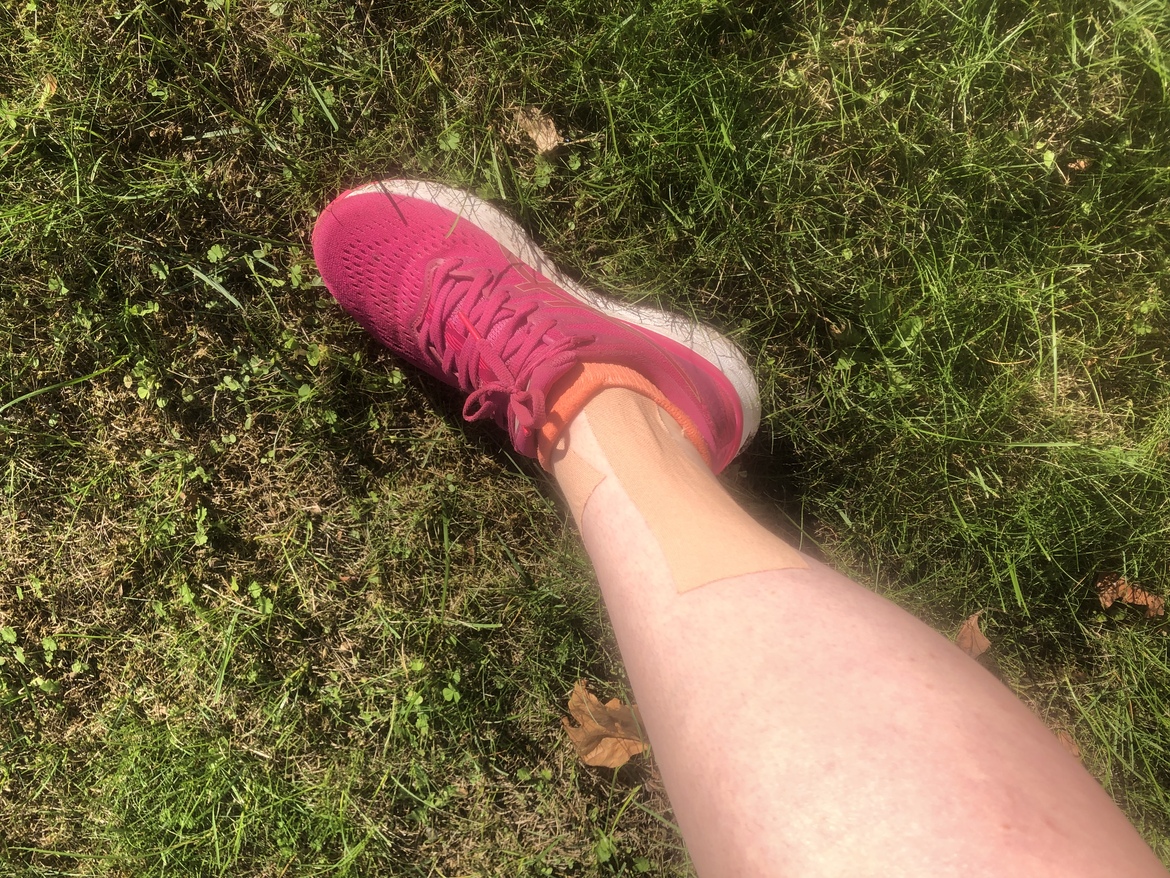 Aimee Jonathan is fundraising as part of
London Marathon 2022
2nd October 2022
More great ways you can raise funds