Recent donations
Good luck. Might join you if you do it at Cos and it matches my last week off couch to 5k
3 weeks ago
Valerie Pearce
£30.00
1 month ago
Caitlyn Downs

Siân's 30 for 30 challenge
Event dates: 1st September 2023 – 30th September 2023
Siân Pearce is raising money for Rainbow Migration
---
Share this page with your friends:
My story
I've been involved in this sector for a while, and Rainbow Migration have always been an organisation whose work I've admired and at times relied on - even back when they were UKLGIG.
More than ever they are needed and their work with one of the most often 'forgotten' groups of refugees - who don't come fleeing war but persecution for just being who they are.
It also coincides with my aim to make it to a 45 minute time in time for my 25 parkrun milestone, which is now just 7 parkruns away!
So it's 30 for 30 to beat 25 in 45...
Hopefully...
---
Thank you for checking out my page. Making a donation is fast, easy and secure thanks to Give as you Live Donate. They'll take your donation and pass it onto Rainbow Migration.
My updates
2 days ago
I did it!
So with a week to go that's 30 miles on the clock, but on a personal note I hit my target of 45 minutes for my 25th parkrun.
I wasn't sure I was going to manage what I had wanted, which was 45 and change, with a previous pb of 46:19. However, with the help of a revamped playlist, some cheers from the Dalek and a pep talk from an old buddy, I managed it and then some.
If anyone wants me I'll be playing Balders Gate for the rest of the day...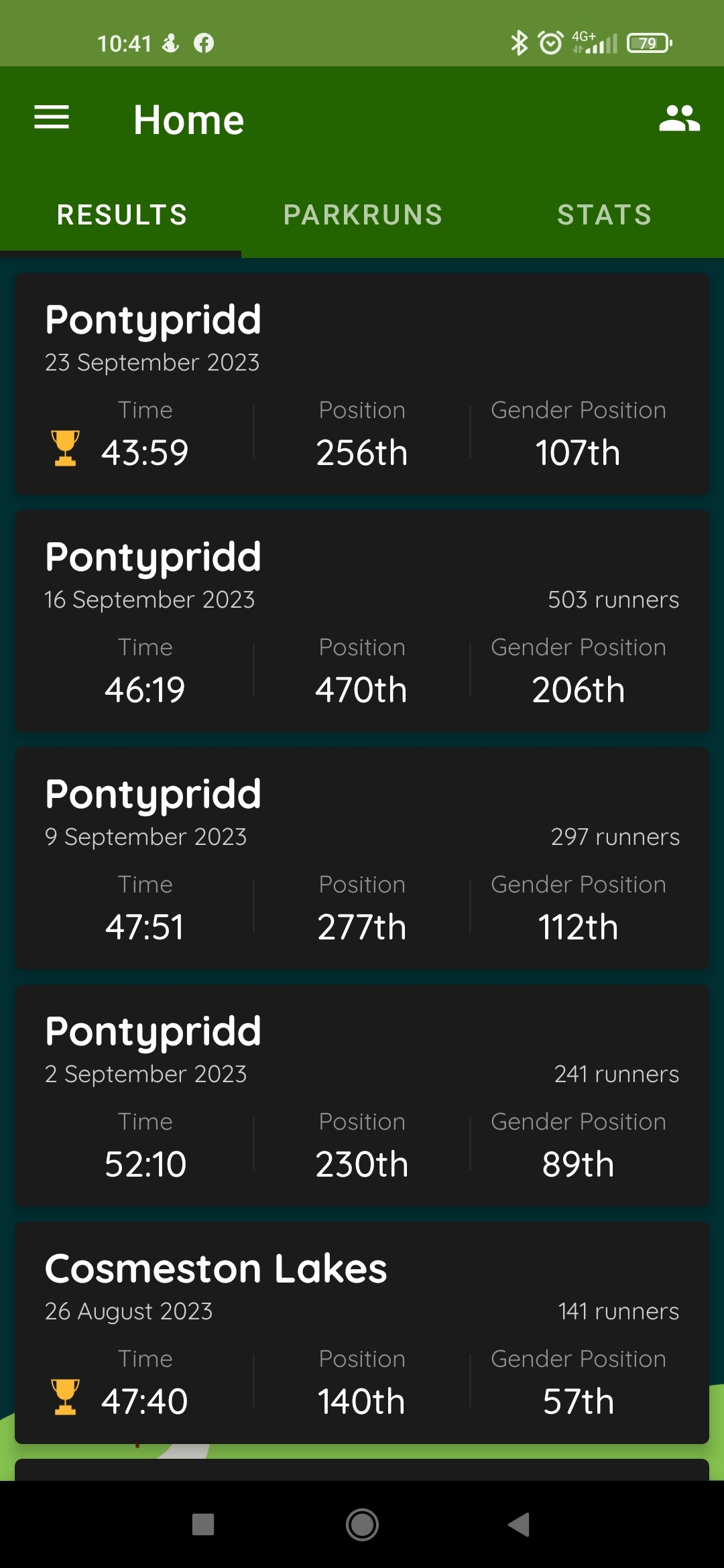 6070m distance
1:00:52 time
8:27min/km speed
2634m distance
0:44:21 time
15:00min/km speed
5876m distance
1:00:22 time
10:17min/km speed
2365m distance
0:43:33 time
16:20min/km speed
Siân Pearce is fundraising as part of
Rainbow Migration's 30 for 30 challenge
1st September 2023 - 30th September 2023
Powered by

7 0 . 6 km Total distance
More great ways you can raise funds
I've reached my £150 target - help me raise more
Your donations will help the great work Rainbow Migration do.
Donate now