Recent donations
2 months ago
Vicky Grammatikopoulou
£20.00
You're an inspiration, Amanda!
Well done Amanda for your mammoth efforts!
2 months ago
Augustina Tetsola
£228.65
Well done Amanda , so inspired by your compassionate generous open heart
Fantastic and a podium to boot! Well done!
£100.00
+ £25.00 Gift Aid
AMAZING effort AC and for such a good cause 🙏🙏🙏
£10.00
Well done mumma, so proud of you 💌💌💌💌
2 months ago
Best Business Women Award Winners
£106.35
Lovely cash donations given at The Best Business Women Awards Winners Lunch, including Lorraine, Olivia, Falguni, Diane, Valentine King, sorry if I have missed anyone off! SO MUCH appreciated!
2 months ago
Laura Brunton
Congrats Amanda! You are incredible x

Swim For Afghanistan 2023!
Event date: 9th July 2023
Amanda FitzGerald is raising money for Afghanistan & Central Asian Association
---
Share this page with your friends:
My story
Last year I swam for Afghanistan and raised £2508 for the Afghanistan & Central Asian Association.
Things have got so much worse in Afghanistan and literally EVERY penny counts.
I am doing the 3.8k massive open water swim challenge (Hever Castle at 8.15am on Sunday July 9th) and would love you to donate what you can to this wonderful charity.
All funds raised go DIRECT to the charity which in turn go direct to the people in Afghanistan who are in dire need of help.
...
POST EVENT UPDATE!!
The gruelling 3.8k swim round the lake at Hever Castle was a very big challenge.
I was so wiped out I couldn't walk.
But I won 3rd place on the podium 🏆😁
In fact the race was such a biggie that I didn't talk about it or even start to really process it until the day before, when we went to register.
The biggest lesson learnt here is that mindset is literally EVERYTHING.
The course was tough and we had to do two laps, so I broke it down into 'bite sized' chunks, mentally ticking off each stage as I swam it.
The first 500 metres were the hardest. It felt like I was swimming up hill!
What kept me going was the thought of the hardships the people in Afghanistan go through on a daily basis and how if I could help raise any money for my chosen charity it would be something and some small help.
The latest news is that beauty salons are now banned. WTF. On top of everything else.
So if you could kindly donate anything to the Afghanistan and Central Asian Association (ACAA) that would be incredible.
The money goes direct to the people on the ground and they are SO grateful 🙏🏼🙏🏼🙏🏼
I may be now 53, but the swim ended with a PB! I trimmed off 4 minutes from last year's time! I really mullered it on the home stretch as I wanted to do my last ever 3.8k on a high.
But my left calf totally seized up so I had to literally crawl out of the lake 😂😂
However, no pain no gain right?!
It was SOO worth it.
Thank you for visiting my sponsorship page.
---
Thank you for checking out my page. Making a donation is fast, easy and secure thanks to Give as you Live Donate. They'll take your donation and pass it onto Afghanistan & Central Asian Association.
My updates
2 months ago
Yayyyy! Made it to the podium!
3 must be my new lucky number!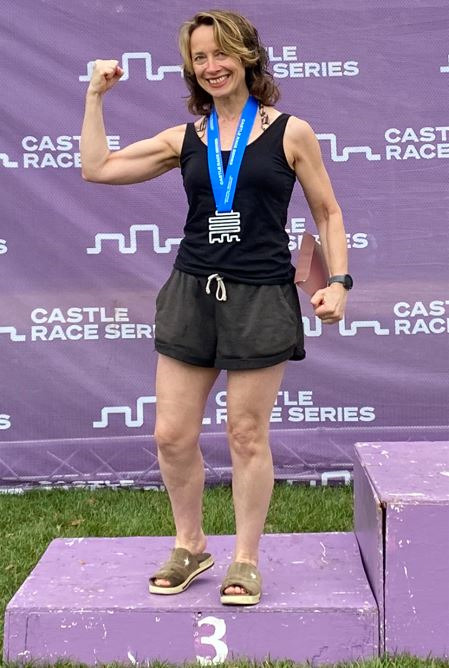 2 months ago
This is post swim last year!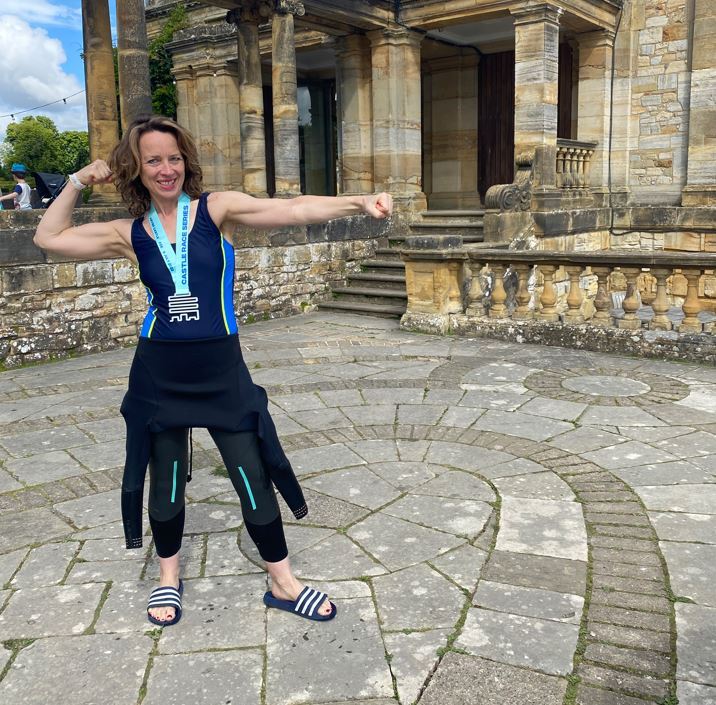 2 months ago
OMG I can't believe it's literally a few hours until the big swim challenge!!!
I did it last year and I NEED to complete it this year too!!!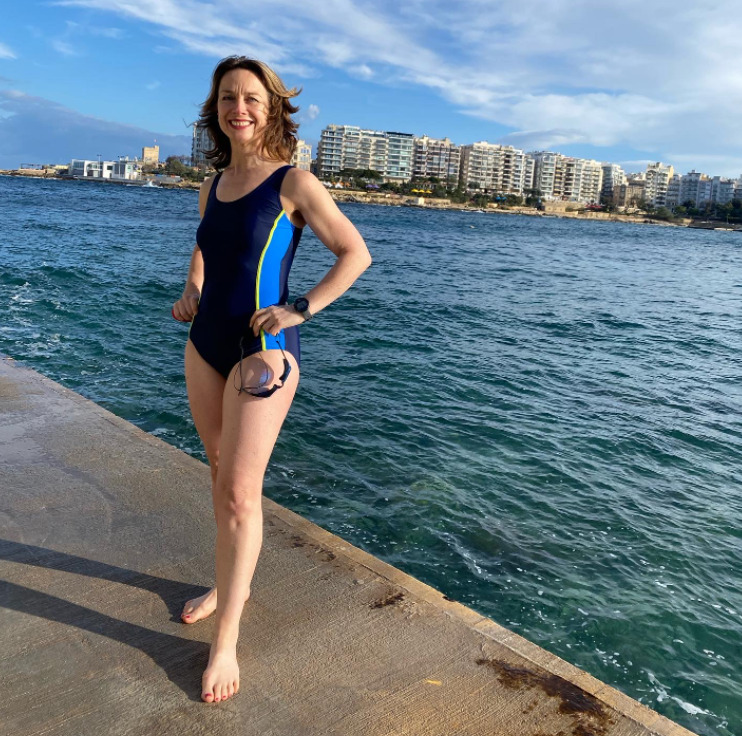 More great ways you can raise funds
I've smashed my £500 target - help me raise more
Your donations will help the great work Afghanistan & Central Asian Association do.
Donate now