Recent donations
2 months ago
Susan's Blue Sky Murder Mystery event
£1,025.00
The Murder Mystery cast, blue sky cafe volunteers and all who came to the murder mystery are delighted to support the charity which meant so much to Maria and Samy
2 months ago
Colin and Margret
£30.00
4 months ago
David and Kate
4 months ago
Olivia & Adam
4 months ago
Maggie Drummond
£100.00
+ £25.00 Gift Aid
What a wonderful achievment-congratulations all!

Team Milo and Miles
Event dates: 8th July 2023 – 9th July 2023
Sam McKavanagh are raising money for Young Lives vs Cancer and The George Pantziarka Tp53 Trust
---
Share this page with your friends:
Our story
In July we are running a 100km ultramarathon from Lewknor to Avebury ('Race to the Stones') to raise money for two incredible charities that have massively supported us over the past year: Young Lives vs Cancer and the George Pantziarka TP53 Trust.
I will be running the 100km over two days with my friends Joel Brisk and Simon Davies and we hope you are able to support us #TeamMiloandMiles
Milo's story
Just before he turned one, our beautiful boy Milo was diagnosed with a rare form of cancer, adrenocortical carcinoma. Milo was a very chubby and happy baby and this diagnosis came completely out of the blue and was a huge shock to everyone who knows our little family.
Our little hero underwent eight round of intense chemotherapy on Kamran's Ward at the John Radcliffe Hospital in Oxford as well as two major surgeries to remove one of his adrenal glands and a metastases in his lungs. The treatment was unbelievably tough but somehow Milo managed to be his little smiley self throughout, he learnt to walk during this time and all the hospital staff loved him.
We are in awe of the medical staff at the hospital, who have always done everything they can to help him and support us. His treatment was gruelling but they always said that they would not have put him through all of this if they didn't think it would make him better.
During the course of the treatment Milo was sadly diagnosed with a rare genetic condition called Li-Fraumeni syndrome and subsequently, Maria was also diagnosed with the same condition. This condition is caused by a rare mutation in the TP53 gene, which is a cancer suppressor. It means that both Milo and Maria are at a high risk of developing subsequent cancers in their life and will need very close monitoring going forward.
Milo's most recent scan and blood tests were clear so we are hoping with everything we have got that things are going to be ok. However, the end of treatment is also a really hard time for everyone as there is no 'normal' to return to.
We would be so happy if you were able to support our fundraising efforts, however small or big your contribution.
We also want to say a huge, huge thank you to all our family and friends who have been so amazingly supportive.
About the charities
Young Lives vs Cancer
They are the UK's Leading Cancer Charity For Children & Young People
They help to support families to cope in a range of ways. Through the help and support of a designated social worker, support with cancer related costs, homes nearby the hospital so the family can stay close together during treatment and countless other amazing things to help families get through the hardest of times. Sam stayed at the Clic Court during every chemo week and also when Milo had surgery, which meant he was only a five minute walk from the ward where Maria and Milo were staying.
The George Pantziarka TP53 Trust
The UK's only charity dedicated to supporting families with Li Fraumeni Syndrome and related conditions. It offers practical support and advice, publishes information for patients and doctors alike and is dedicated to making a difference with research. Maria has had lots of information and support from members of the trust, helping her to get all the information on the appropriate screening protocols and any upcoming clinical trials.
---
Thank you for checking out our page. Making a donation is fast, easy and secure thanks to Give as you Live Donate. They'll take your donation and pass it onto Young Lives vs Cancer and The George Pantziarka Tp53 Trust.
Our updates
5 months ago
We did it!
100km along the ridgeway completed.
We always knew it was a long way, but now we really know how far that is!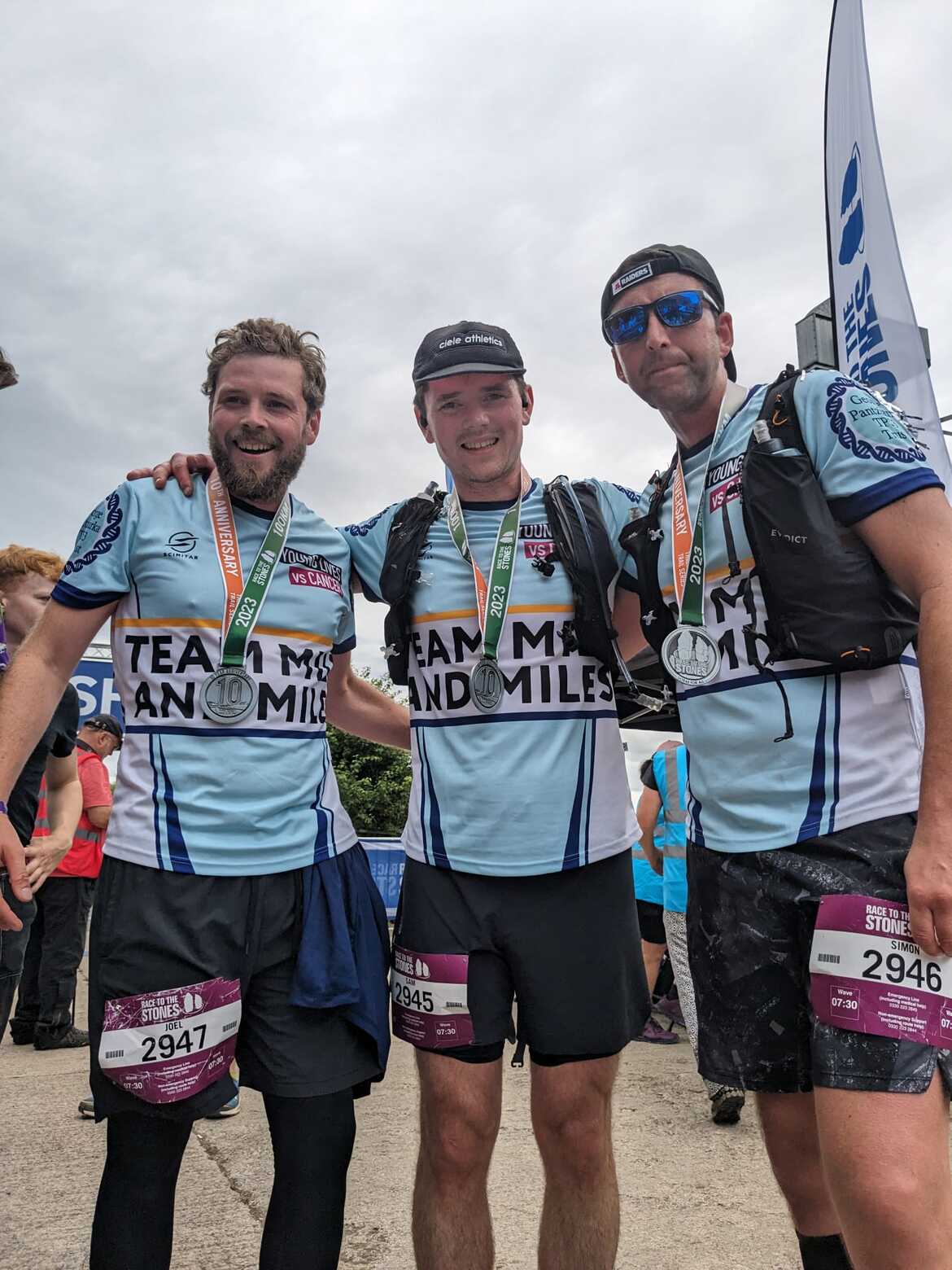 5 months ago
Race to the Stones - Section 2
51.3km distance
7:06:17 time
7:24min/km speed
5 months ago
Race to the Stones - Section 1
49.9km distance
7:25:44 time
7:34min/km speed
5 months ago
Afternoon Run
3177m distance
0:25:29 time
6:07min/km speed
5 months ago
One week to go!
By this time next week, we will have (hopefully...) finished Race to the Stones.
We've raised more than we could have imagined, which is amazing.
Thank you to everyone who has donated so far!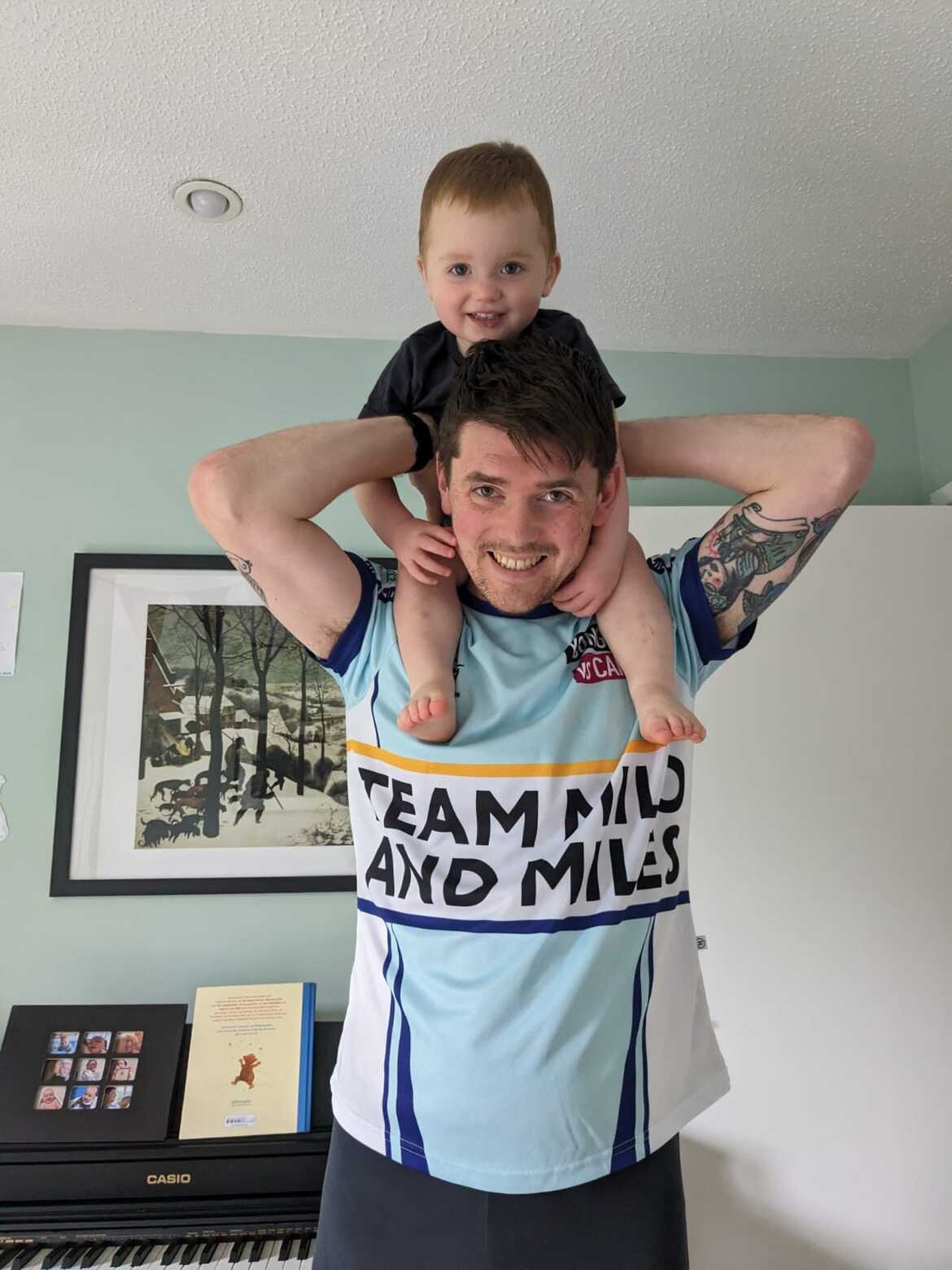 Powered by

6 5 9 . 4 km Total distance ran
More great ways you can raise funds
We've smashed our £10,000 target - help us raise more
Your donations will help the great work Young Lives vs Cancer and The George Pantziarka Tp53 Trust do.
Donate now