Recent donations
5 months ago
Craig Phillips
£100.00
8 months ago
Lokier family
£10.00
8 months ago
Warbling Tits of Wem
£75.00
Thank you to the frequenters of the Tit in Wem tonight.
9 months ago
Stuart and Carla Wooding
£250.00

The longest music jam in town - the legacy
Guy Booth is raising money for Motor Neurone Disease Association and Severn Hospice Limited
---
Share this page with your friends:
My Twitch stream
Guy Booth hasn't started streaming yet.
My story
On the 25th February 2022, my beautiful wife Kelly was formally diagnosed with a very aggressive and terminal form of Motor Neurone Disease called Amyotrophic Lateral Sclerosis (ALS). In 12 short months, Kelly has gone from a very outward going, fit, energetic 47 year old person to one who now requires full time care. This has resulted in me giving up my Music Therapy work and my role as a Reserve Director of Music with the Lancashire Artillery (V) Band to care for Kelly, look after our two daughters and keep the home functioning. It has been and continues to be a hugely difficult and challenging time for all of us as a family to come to terms with. We have become intrinsically linked to two charities, our local Severn Hospice in Shrewsbury and the more national Motor Neurone Disease Association (MNDA) and various incredible professionals who work for those charities. They will be with us on our journey however long that may be.
So, what do you do when you're up against it as a musician? You decide with the support of family and friends to undertake a 24 hour 'Music-a-thon' or 'The longest music jam in town' of course, to do some good for others like us facing this daunting and scary future. We plan on making music for 24 hours, some of which I know will be top quality, some of it might not, but who cares. I can guarantee that we will have a load of fun doing it and hopefully raise a stack of money at the same time. There may even be cake so what could be better than that!
P.S. Just a little crazy family video from July 2020 during the virus for you to watch, a year before Kelly began to show symptoms.
---
Thank you for checking out my page. Making a donation is fast, easy and secure thanks to Give as you Live Donate. They'll take your donation and pass it onto Motor Neurone Disease Association and Severn Hospice Limited.
My updates
9 months ago
Just want to say a huge thank you to Vicky and Jack Heath of Rural Space, Harmer Hill, for hosting such a wonderful Christmas event in aid of our two charities. We raised over £1000 from donations and the auction. Such generosity from all involved.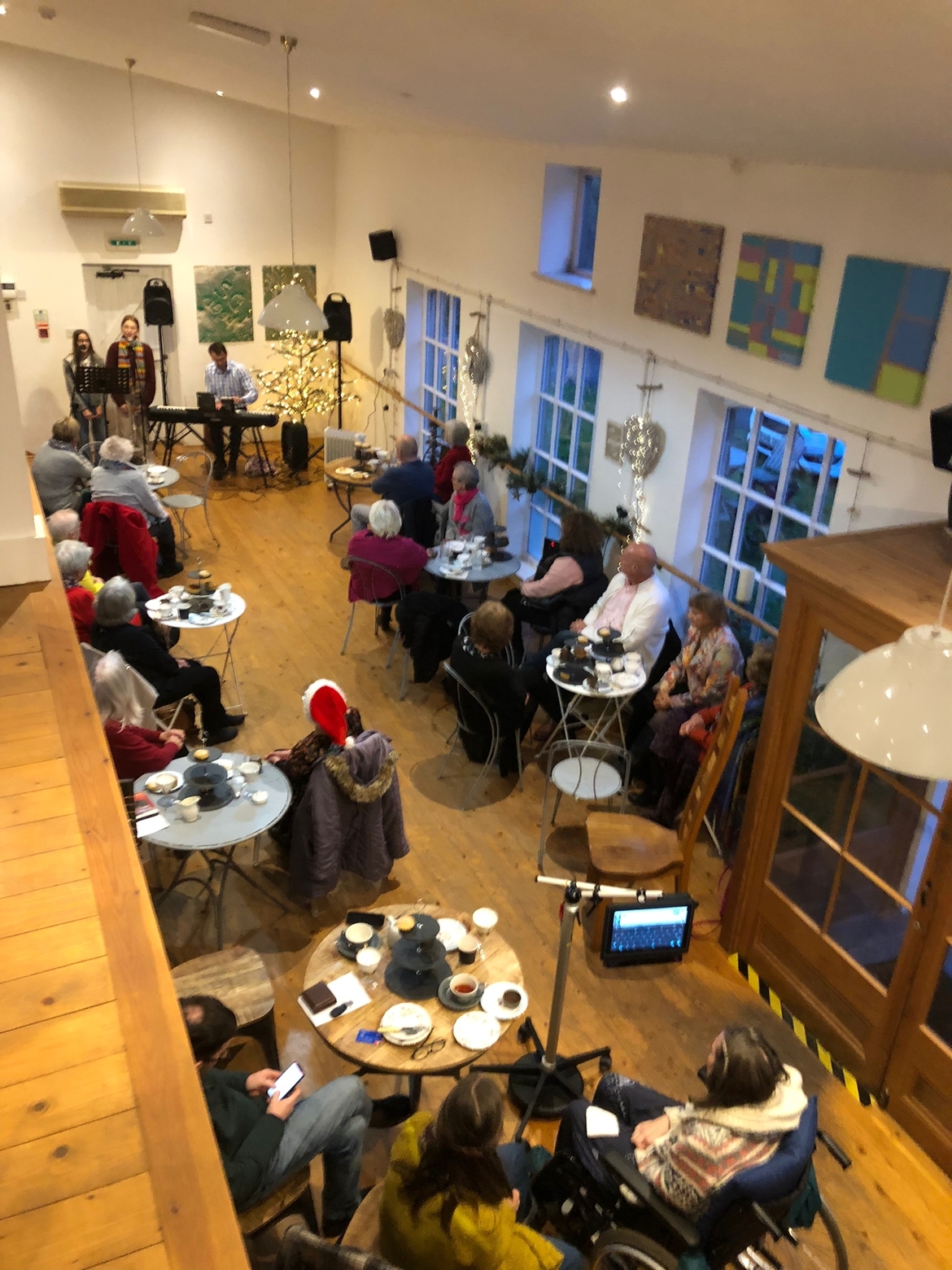 1 year ago
Amazing to see that the donations have continued to mount. Thank you to everyone for showing such support to us as a family and the two important charities. Xx
1 year ago
Thank you to everyone for your help, support and donations. What an incredible time we have had!
1 year ago
Well the day has arrived folks where we go live on the 24 hour 'Music-a-thon'! I want to thank everyone who has so generously donated over the last two weeks leading up to today. It is incredible that we have already raised over 50% of our original target and we haven't even played a note! Let's now push on and smash the target! Your support is huge and I know it will keep us all pushing on through the dark hours both during the event and afterwards as we continue to live with the disease as a family in support of Kelly.
Thank you xx
1 year ago
Ralf Little himself from Death in Paradise has shown his support. What a top man! Go to my Facebook page to watch his video. I remain amazed at the generosity of you all. Thank you!
More great ways you can raise funds
I've smashed my £10,000 target - help me raise more
Your donations will help the great work Motor Neurone Disease Association and Severn Hospice Limited do.
Donate now