This page is closed and is not accepting further donations
Recent donations
Congratulations! A fantastic achievement
Well done what an adventure
6 months ago
Robert Deming
£100.00
What a wonderful challenge, well done.
Well done, amazing photos

Ann May is raising money for Andover foodbank
Way of St Francis
My story
I am walking 550km from Florence to Rome on the St Francis Way, to raise funds for the Andover Food Bank. The route I will take connects places of significance in the life of St Francis of Assisi. I'll begin my journey on the 2nd May 2022 in Florence and follow the route across Umbria from north to south, finishing in Rome on the 28th May.
Every year many pilgrims and walkers follow this path, passing hermitages, sanctuaries, ancient forests, olive groves and valleys rich in art and history. St Francis abandoned his comfortable lifestyle for a life of poverty and simplicity.
If you would like to sponsor me, it would make a real difference to our local Andover Food Bank in their fundraising efforts.
---
Thank you for checking out my page. Making a donation is fast, easy and secure thanks to Give as you Live Donate. They'll take your donation and pass it onto Andover foodbank.
My updates
6 months ago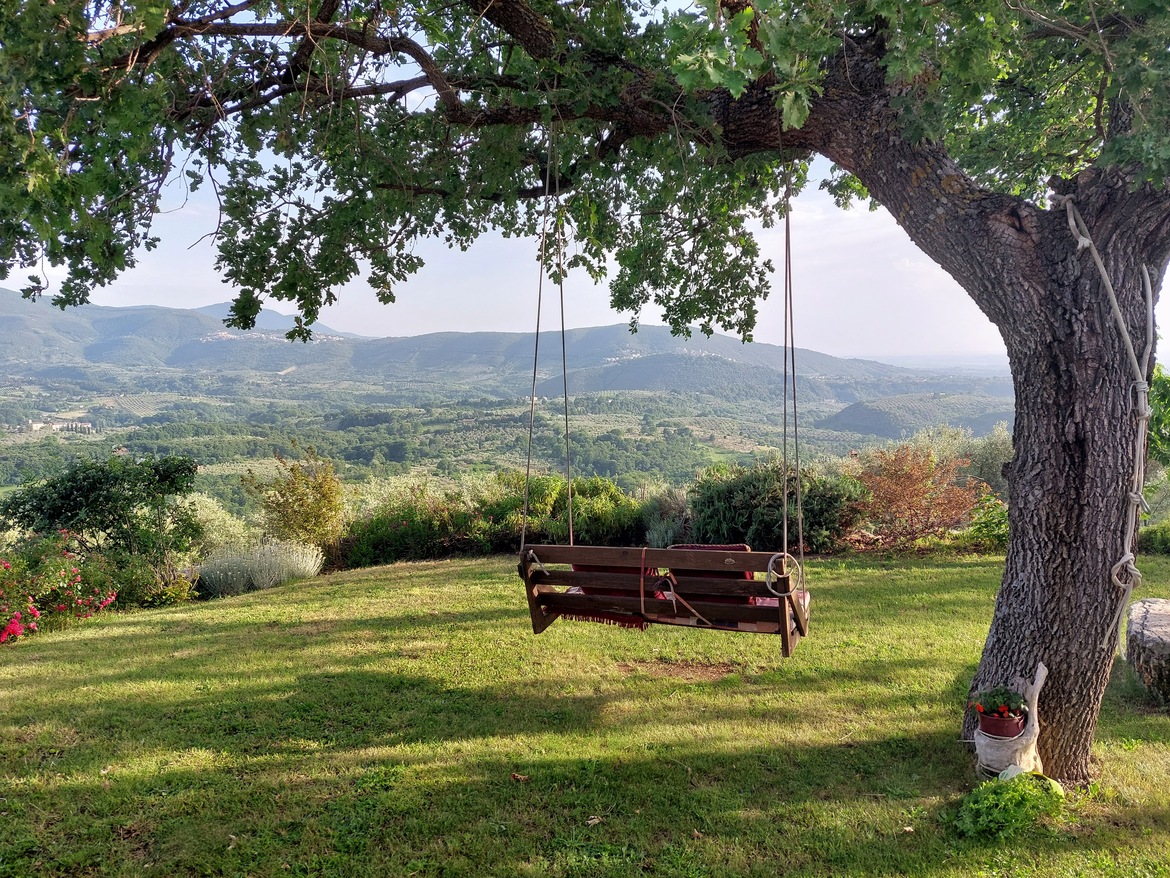 6 months ago
Thank you all for contributing to my fundraising event. The Andover Foodbank and I have been touched and thankful for your donations. This page will remain open for a few weeks to enable us to reach a target of £1500. If you have been following my blog and have yet to donate, please do so. Many thanks.
6 months ago
Arrival in Rome this morning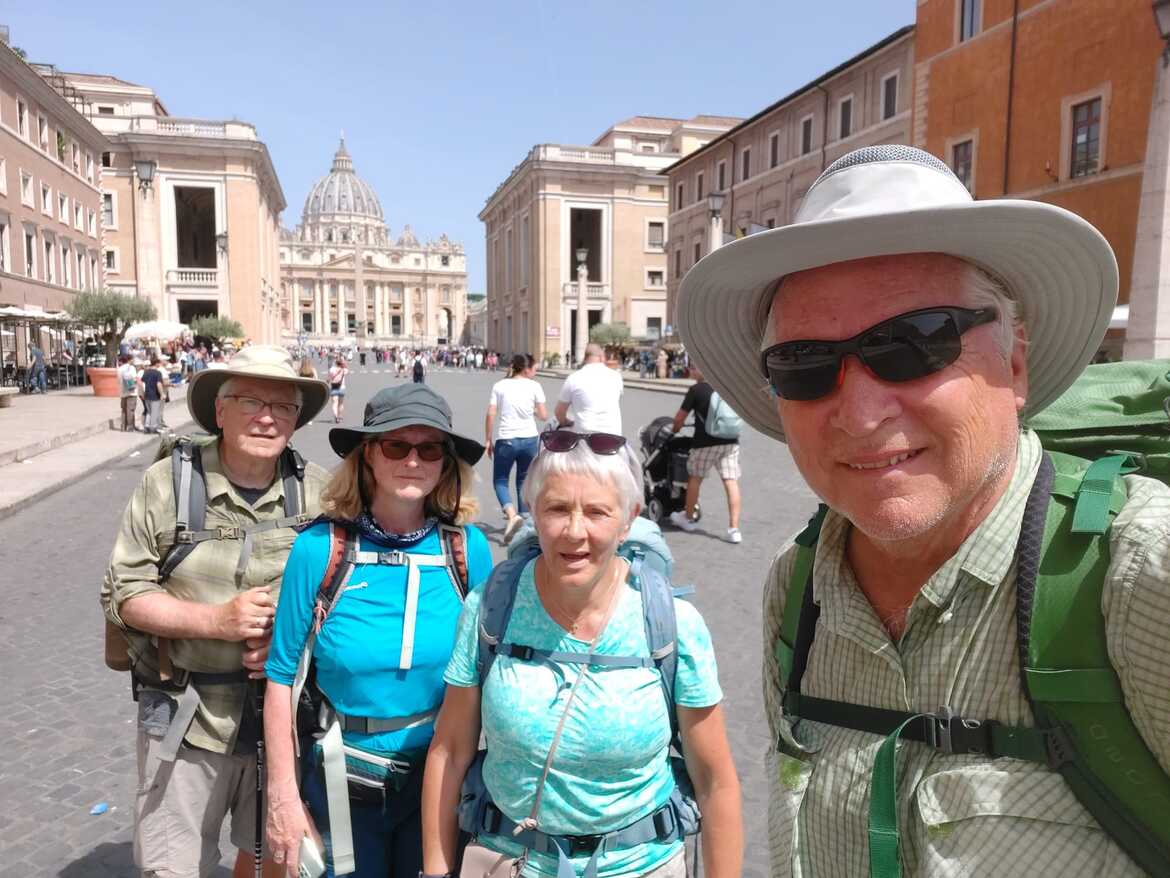 6 months ago
Lunch Monte Sacro and a little excitement at finishing for the day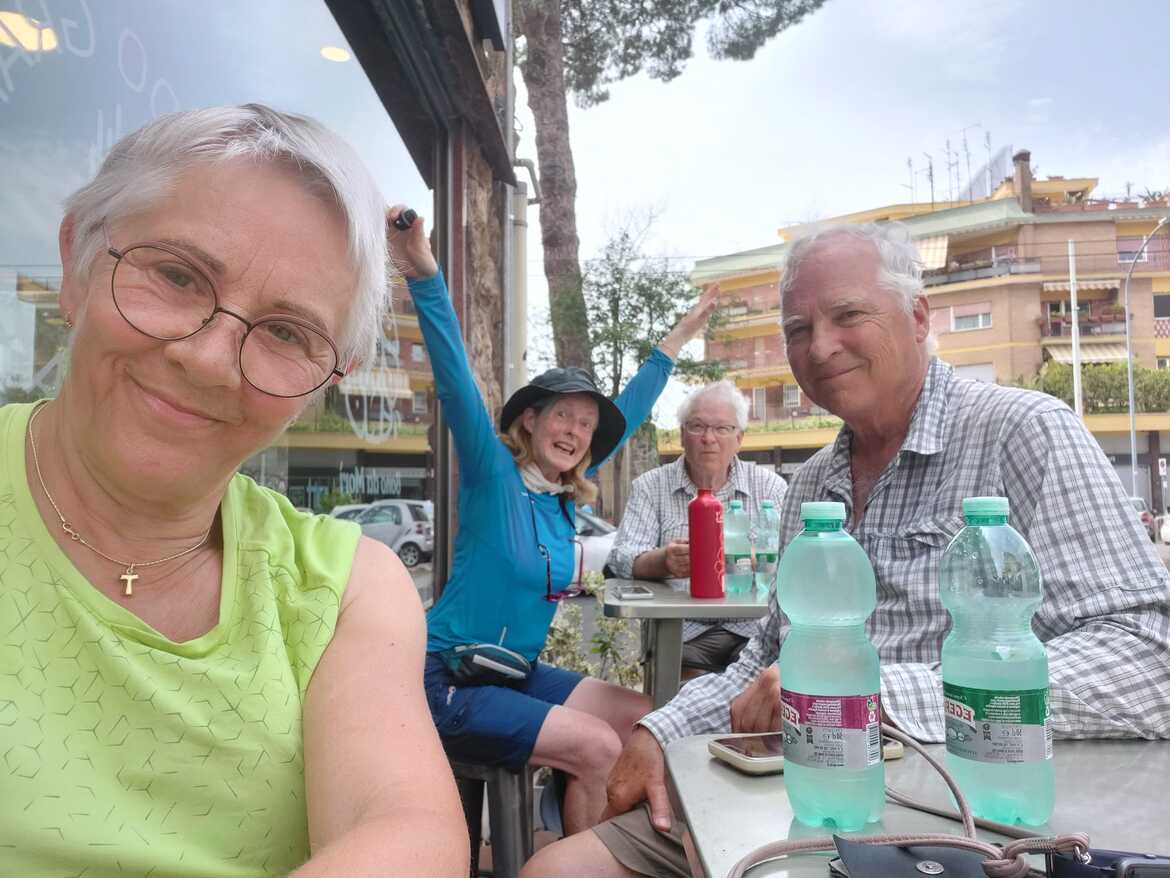 6 months ago
Your generosity is amazing and I wish to thank you. The donations have been motivational on challenging days. I will light penny candles for you all when I arrive at St Peter's. Monte Sacro 19km. 34c sunny. The fruit farms in the valley yesterday have all but disappeared today. No windfall fruits were eaten and we had nothing stored in our backpacks. Small holdings of olive orchards, vineyards and a mix of grain. After walking through the Marcigliana Nature Reserve which was pleasant underfoot (no rocks or scree), we found our first cafe of the day. We ordered water in copious quantities and enjoyed the shade. We trampled on through the urban jungle but were greeted by seniors offering words of encouragement (courage). It worked as we progressed to our end point for the day. We had a lunch of burgers, Italian style served with pesto sauce and plenty of salad. We are within touching distance from Rome (15km). Excitement abounds.
More great ways you can raise funds