Fundraise for METROPOLITAN POLICE BENEVOLENT FUND
Give as you Live Donate is the easy way to raise funds for METROPOLITAN POLICE BENEVOLENT FUND - make direct donations, create fundraising pages and much more!
---
Share this page with your friends:
Fundraising pages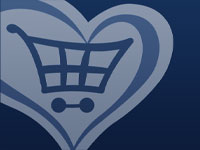 £550.01
+ £128.75 Gift Aid
Recent donations
3 weeks ago
Janet Eason
I'm sorry it's such a small donation but I wanted to send something after the disgraceful incident involving the Police Officer and her horse over the weekend I hope she recovers fully and that the horse is ok.The behaviour of the protesters,and especially the person who threw a bike at the horse,was disgraceful. Thank you to ALL Police Officers across the country who work hard to keep us safe
8 months ago
Keith Jobson
Thank you for allowing me to provide FCA regulated Financial Advice to serving members of the Metropolitan Police.
11 months ago
Miss Officer
British born, raised and education. Just had to mess with them like they did me. I didn't forget about you guys. Much love xx
11 months ago
Theresa
We was raised to believe Law enforcement are our Guardian Angels. Thank you always.
11 months ago
henrietta
Keep the good work up!
£100.00
+ £25.00

Gift Aid
More great ways you can raise funds
Ready to start fundraising?
Create your fundraising page today - just choose a charity, enter a few details and you can be fundraising in minutes.