This page is closed and is not accepting further donations
Recent donations
2 years ago
Liam Fitzpatrick
2 years ago
Alan and Janette Wright
Well done for persevering in such atrocious conditions and completing the Etape du Dales for Ape Action Africa.
£20.00
very well done Juliet - you have true yorkshire grit!!

200 miles in August for Ape Action Africa
Event dates: 1st August 2021 – 1st September 2021
Juliet Wright is raising money for Ape Action Africa
My story
To support Ape Action Africa during these difficult times, I'm taking part in their Silver Jubilee Challenge to walk, cycle, swim or run 100 miles+ during August. One of the main events I'm taking part in is the Etape du Dales, which is a 100k cycle over some of the iconic hills of the Yorkshire Dales. Please support if you can to help the sanctuary continue to feed the 280 primates in their care, including some that I was involved in rescuing when I worked in Equatorial Guinea. I'll be completing the Silver Jubilee Challenge alongside my challenge buddy Alex and 48 other members of staff in Cameroon and international supporters. All funds, no matter how small, make a big difference on the ground and are much appreciated!
---
Thank you for checking out my page. Making a donation is fast, easy and secure thanks to Give as you Live Donate. They'll take your donation and pass it onto Ape Action Africa.
My updates
2 years ago
EVO swim at Marlow Lake
643m distance
0:48:47 time
75:45min/km speed
2 years ago
Windsor to Box Hill
99.4km distance
6:15:49 time
2:52min/km speed
2 years ago
Zwift Academy Road: Orientation
10.4km distance
0:25:03 time
2:24min/km speed
2 years ago
Swim at Bray Lake
813m distance
0:29:00 time
35:27min/km speed
2 years ago
EVO Windsor TT - 10 mile version
18.5km distance
1:03:31 time
2:25min/km speed
Juliet Wright is fundraising as part of
The Silver Jubilee Challenge
1st August 2021 - 1st September 2021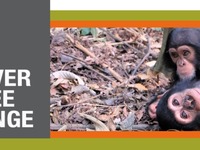 Powered by

3 6 0 . 7 km Total distance
More great ways you can raise funds