This page is closed and is not accepting further donations
Recent donations
£20.00
Well done team. Awesome performance Xx
4 months ago
Emma Grosvenor
Amazing well done Hannah & Malcolm
4 months ago
Molly Dolman
£10.00
4 months ago
Nikki, Scott, Rose and bump
Good luck, love Nikki, Scott, Rose and bump
Well done Hannah! Lots love xxxx
4 months ago
Clare Lappin
Good luck Hannah! You will smash it, I'm sure. xx
4 months ago
Malcolm Wragg

Hannah's Abseiling Fundraiser for Shelter!
Hannah Wragg is raising money for Shelter
My story
I think I might have gone a bit barmy, but I have signed up to abseil down Liverpool Cathedral in July to raise money for one of my favourite charities, Shelter!
The work that Shelter do is so incredibly important, not only in the support they provide to individual people struggling with homelessness and inadequate housing, but the lobbying they do of the government in order to protect our rights and ensure safe homes for everyone.
I'd love for you to support me in any way that you can, even if it's just £1, every donation makes a massive difference!
My official fundraising target is £175 but I would love for us to raise more than this so that we can give even more support to the incredible work of Shelter! If we hit the £175 target, I'll double it to £350. If we hit this, I'll double it to £700 and keep going like that to see how much we can raise!
---
Thank you for checking out my page. Making a donation is fast, easy and secure thanks to Give as you Live Donate. They'll take your donation and pass it onto Shelter.
My updates
4 months ago
I abseiled today, twice!! And so did 4 of my family & friends! What an amazing day thank you so much to Shelter, Liverpool Cathedral and everyone who's donated❤️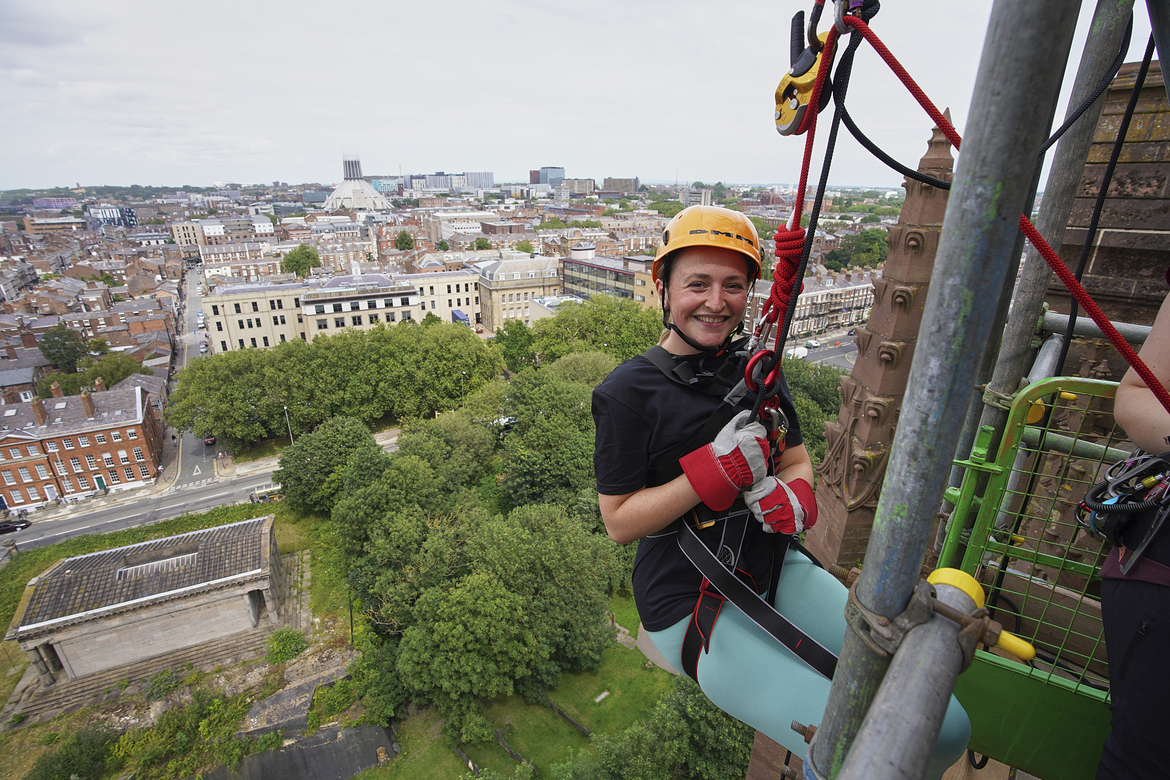 11 months ago
£350 smashed!! Doubling to £700 now, still hoping we can get to £400 before Christmas! 🎄
1 year ago
£175 fundraising target exceeded in 2 days! Thank you so much for the support! Now doubling the target to £350, let's keep going!!
1 year ago
Oh my goodness!! Over 90% of the official target hit in 1 day! You're all incredible!
I have decided that when we hit the target I will double it, and keep going like that to see how much we can raise.
Thank you to everyone who has donated so far, it means so much!!
More great ways you can raise funds