Recent donations
Congratulations.....fantastic achievement
6 months ago
Matt and Becca
6 months ago
Gemma McPhail
Good luck from all of us!
6 months ago
Sarah Gillie
Good luck Debs I'm sure you will smash it!
Good luck Deb, you'll smash it!
6 months ago
Louise, Ed, Ava & Ella
You've got this! Love from us all!!
6 months ago
Chloe and Marcus Foley

Deborah runs a marathon to help cure EB!
Event date: 2nd April 2023
Deborah Raudin-Clarke is raising money for DEBRA
---
Share this page with your friends:
My story
For many years I have found an excuse not to run a marathon but I've finally ran out of them!
On Sunday the 2nd of April I'll be running 26.2 miles along the Brighton coast line.
Since starting this journey I have learned so much about myself and my body. I'm so grateful for the opportunity and having amazing family & friends around me for support. I'm also incredibly proud to raise awareness and money for a cause I really believe in.
Please read more about the charity DEBRA, the great work they do to provide care and support for people living with EB. As well as funding research to find treatments and cures for what is a really devastating and extremely painful skin disease.
---
Thank you for checking out my page. Making a donation is fast, easy and secure thanks to Give as you Live Donate. They'll take your donation and pass it onto DEBRA.
My updates
5 months ago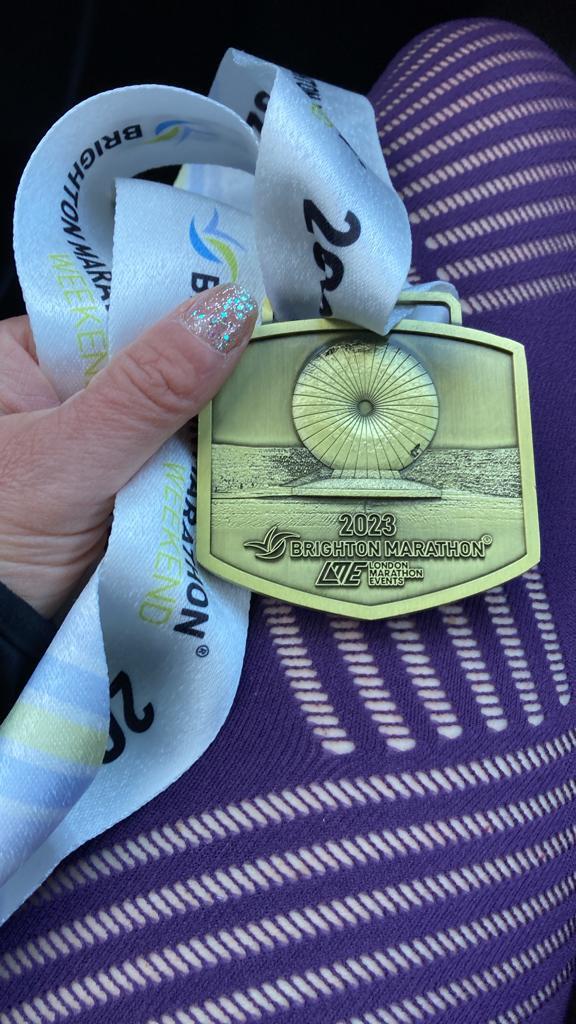 5 months ago
So……………. I did it!!!
Still can't believe it!!!!!!!!!
There were lots of lows and parts that didn't go quite to plan, but many highs, I cried like a right girl at mile 15 when it was so overwhelming and hated every step between mile 22 and 24 but I gritted through and finished under my target time which was amazing!!
This has been one of the most selfish things I have ever done and it's taken up a lot of my time but I'm so proud of myself.
It was an emotional roller coaster to say the least, although a fantastic experience and I raised over £1060 for this amazing charity - which is just great.
Thank you to everyone who contributed to this great cause - I really appreciate it.
Once again I can't believe what our bodies can do when you put your mind to it.
I have achy feet and soar legs but a big fat gold medal 😊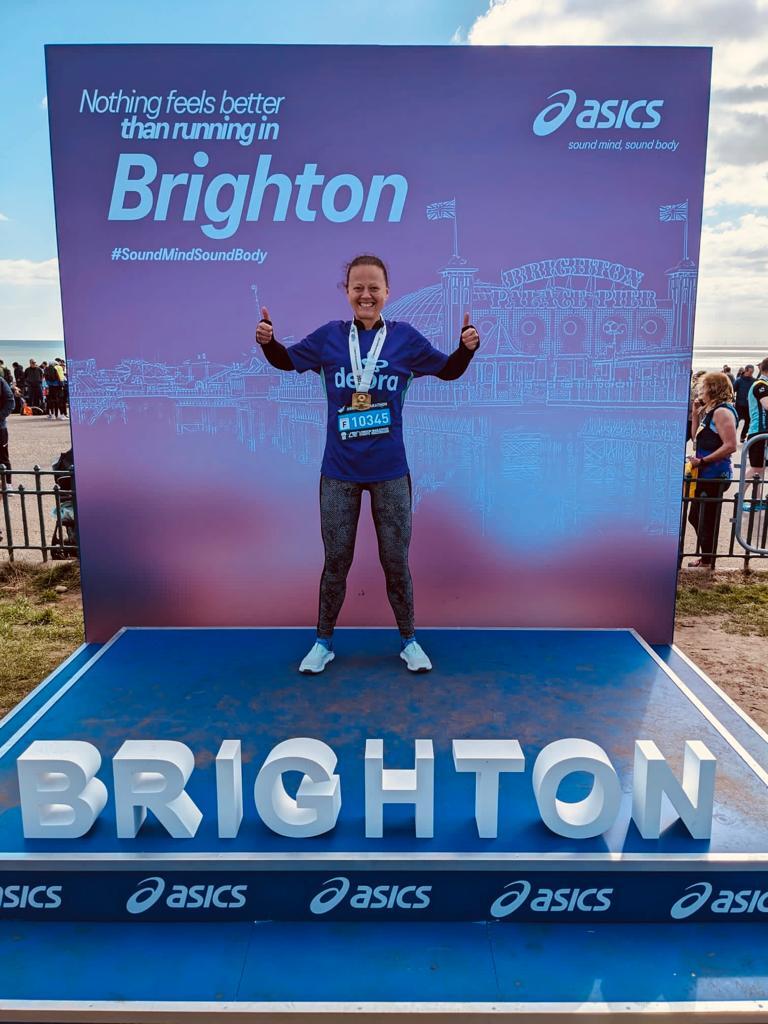 More great ways you can raise funds
I've smashed my £1,000 target - help me raise more
Your donations will help the great work DEBRA do.
Donate now