Recent donations
Legend! Well done you brave thing!
3 months ago
Phil and Heather
3 months ago
Lynsey Robey
£20.00
Well done, amazing!!! Xxx
3 months ago
Emily and Robert
Amazing Char! So proud of you.x
3 months ago
Matthew Sayer
£10.00
4 months ago
Meghann & Nigel

Skydive for DEBRA
Event date: 30th July 2023
Charlotte Delpino is raising money for DEBRA
---
Share this page with your friends:
My story
I want to help DEBRA raise much needed funds towards research into Epidermolysis Bullosa (EB) - the rare, genetic disease I'd never heard of, the disease most Doctors I've spoken to over the years have never heard of, the disease with no cure, the condition my husband and both our daughters suffer from.
Rich, Sylvie and Bonnie are pretty tough and rarely complain about their EB, despite the limitations and pain they face. It would be easy for them to use their EB as reason to avoid being active, yet they adapt and find alternatives be it through management or pure creativity - Bonnie once spent a morning pretending to be a cat, crawling and meow-ing everywhere as her feet were too blistered to walk (shortly before her knees became too blistered to crawl but she had fun nether the less).
Last year at a DEBRA event we met children with more severe EB types and it made us realise that although we have our own struggles with EB, others unfortunately have it devastatingly worse.
DEBRA are a fantastic support to our family and their aim, through research is to find a life free from the pain of EB. Funds are desperately needed and DEBRA are working so hard to raise awareness of this rare genetic condition.
The chance of Sylvie or Bonnie one day having a child with EB is 50% per pregnancy. Therefore we strongly hope that the work DEBRA are funding can make a difference for their futures as well as the vital support they currently offer on a daily basis.
I am in no way a thrill seeker and I'm absolutely petrified of my upcoming jump out of a plane event. I actually can't think of anything worse and I'm so scared I'll throw up mid fall (all over the person on my back) but I'd still rather do that than live with EB.
When I jump I'll be thinking of all the times I've had to carry my children when they couldn't walk, the countless times I've had to physically restrain them to lance their blisters, the days they can't play how their friends play, knowing that if they did they may be off their feet for the following few days. I'll be thinking of Rich as the most amazing inspiration for our girls, teaching them resilience of the highest kind.
If you can help, we'll be so grateful.
To tempt you further I'll happily share the video footage which I'm sure will be pure entertainment! - Fingers crossed no vomit!
What warriors. 💪🏼🦋
Thank you all at DEBRA!
---
Thank you for checking out my page. Making a donation is fast, easy and secure thanks to Give as you Live Donate. They'll take your donation and pass it onto DEBRA.
My updates
3 months ago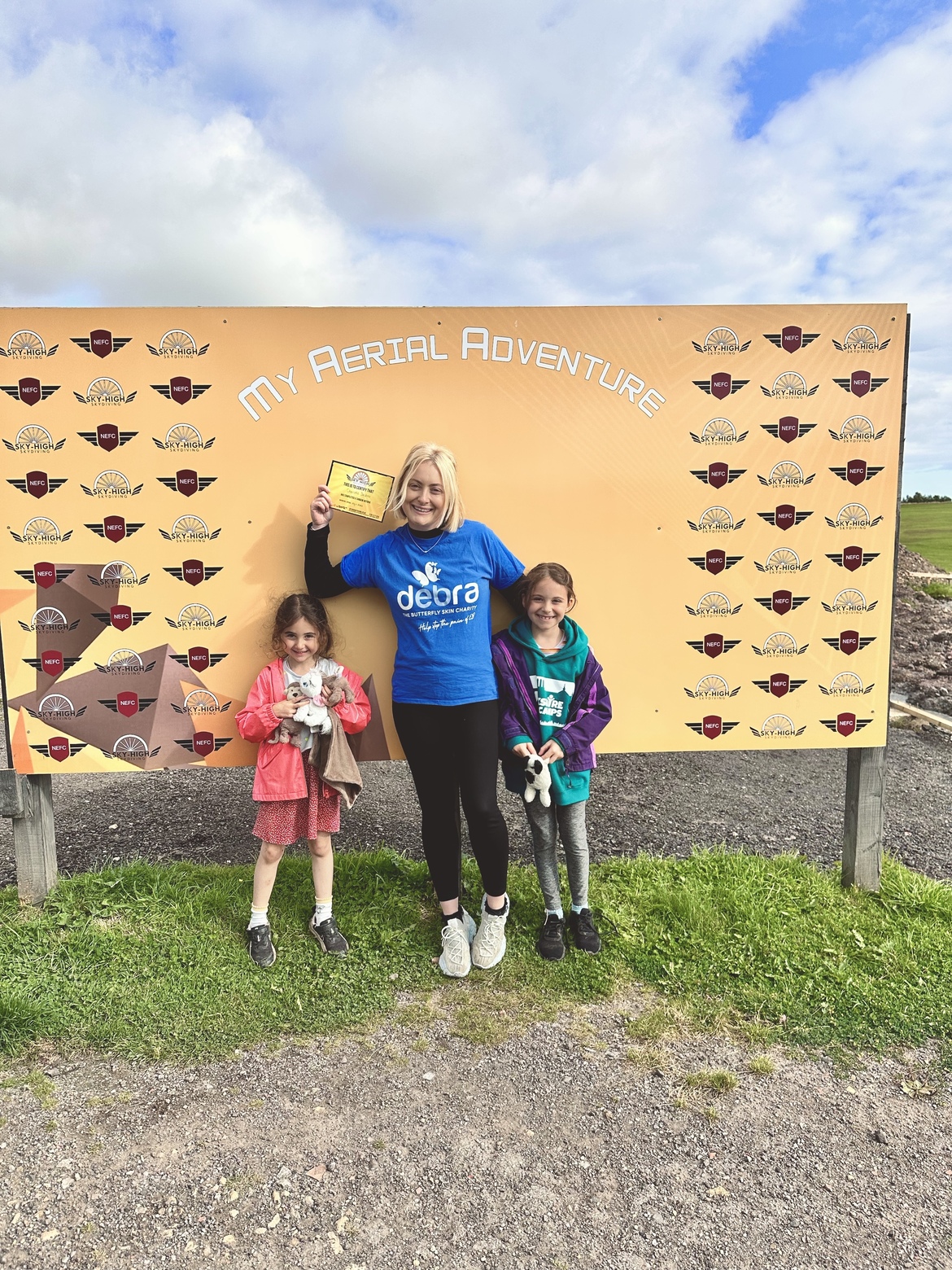 3 months ago
Third time lucky! Finally did the jump on 25th August. Amazing experience and so much money raised, I was actually only hoping for £500 - thank you to everyone!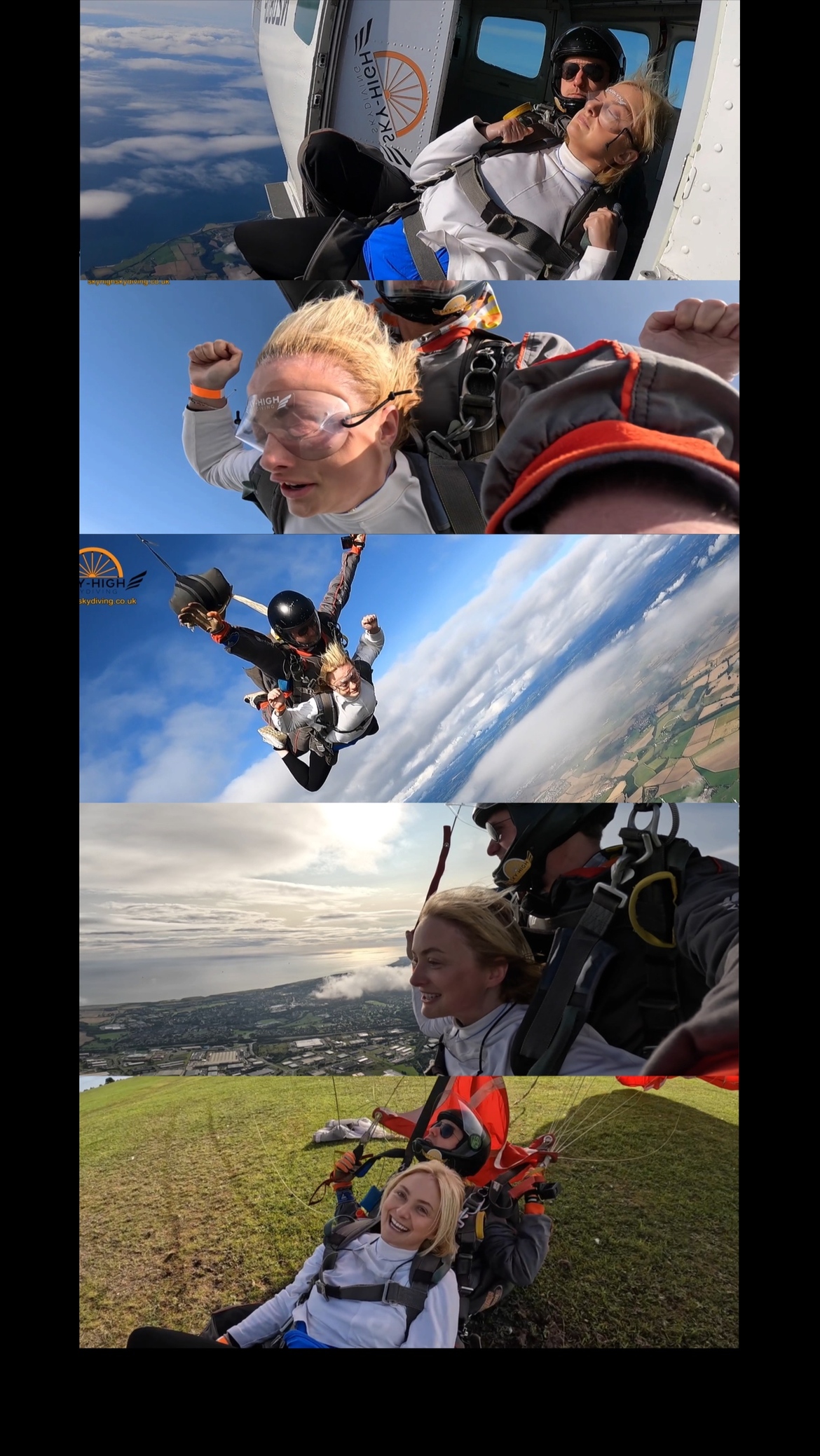 4 months ago
Postponed again! Far too windy, need to re-book….
4 months ago
14 July postponed due to British weather. New date 30 July!
More great ways you can raise funds
I've smashed my £1,250 target - help me raise more
Your donations will help the great work DEBRA do.
Donate now