Recent donations
£900.00
+ £225.00 Gift Aid
£100.00
+ £25.00 Gift Aid
£7,000.00
+ £1,750.00 Gift Aid
4 months ago
Chelsea and Westminster Hospital Hand Management Unit
£200.00
In memory of a wonderful hand surgeon, from the Hand Team at Chelsea.
4 months ago
Jennifer and Martin Butler
£1,000.00
Heartbroken at the loss of you. I treasure our 40 years of friendship and shared love of travel and adventures. You were always an inspiration.
4 months ago
Francis Hodgson
£100.00
+ £25.00 Gift Aid
6 months ago
Addie Grobbelaar
£500.00
+ £125.00 Gift Aid
6 months ago
Eleni Hadjikyriacou
£100.00
+ £25.00 Gift Aid

The Catina Bernardis/DEBRA Hand Surgery Fellowship
Event date: 28th February 2023
Catina Bernardis is raising money for DEBRA
---
Share this page with your friends:
My story
Catina Bernardis was the plastic surgeon for EB at St Thomas' Hospital in London. She died of cancer at the end of 2022. In her name we are launching a Fellowship in Hand Surgery to encourage a trainee surgeon to spend an extra 6 months at St Thomas' learning about surgery and EB as a speciality. Within that period will be financing for 2 x 2week visits to other global centres for the surgery of EB.
---
Thank you for checking out my page. Making a donation is fast, easy and secure thanks to Give as you Live Donate. They'll take your donation and pass it onto DEBRA.
My updates
7 months ago
Catina's Commemoration event will be on Tues Feb 28th, 6-9pm at the Governor's Hall of St Thomas' Hospital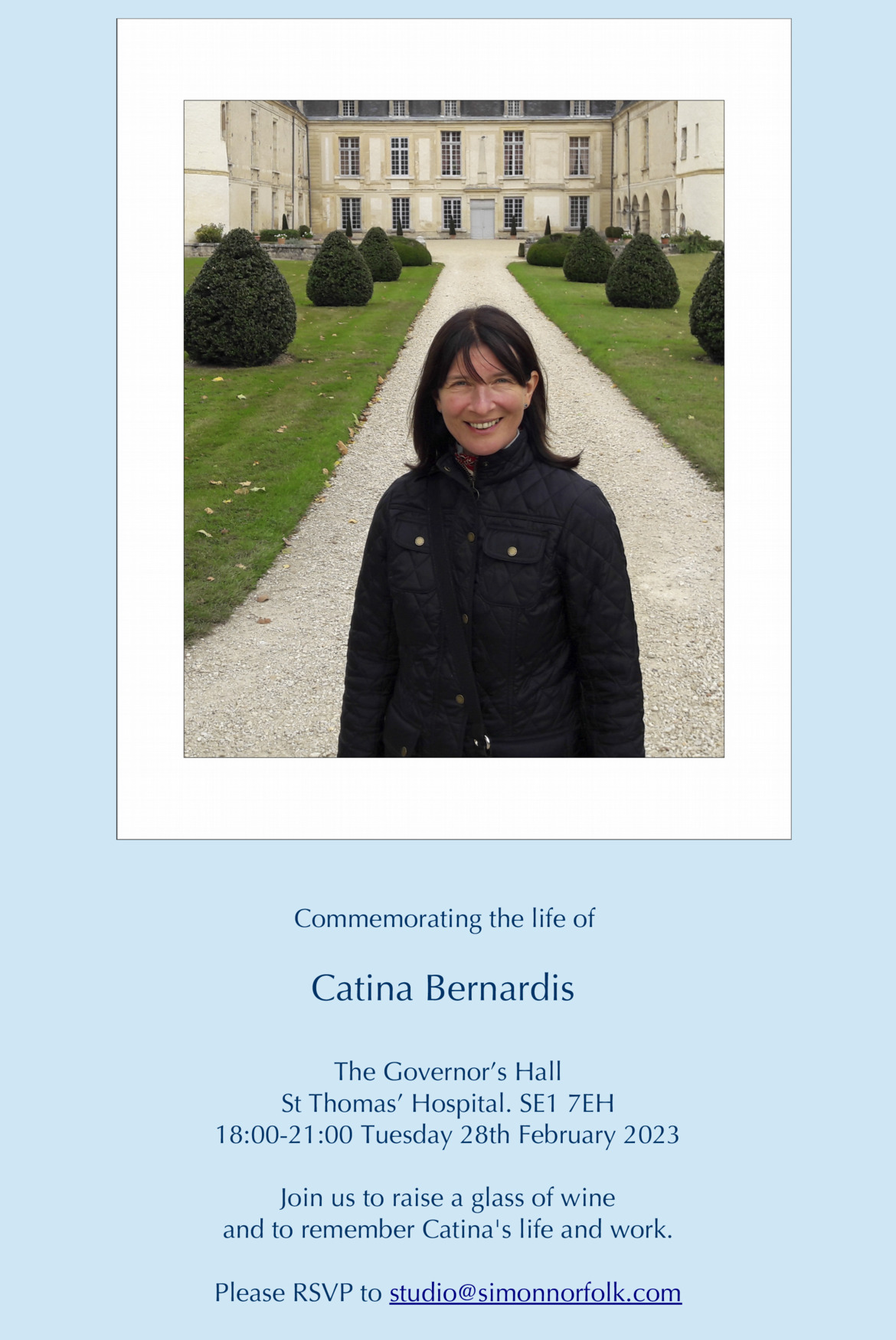 More great ways you can raise funds
Help me raise more
Your donations will help the great work DEBRA do.
Donate now