This page is closed and is not accepting further donations
Recent donations
1 year ago
Linda Jefferson
£10.00
Well done girls what an amazing achievement. Xxx
£20.00
You can do it Beautiful Twins!
Congratulations girls. What a wonderful and thoughtful fund raiser.xx
£120.00
+ £30.00 Gift Aid
£20.00
Very proud of you girls, from the North Coast xx
£20.00
Have fun girls while you're making a difference in others lives!

Twins Walking Miles for Malawi!
Event dates: 17th June 2022 – 18th June 2022
Claire Kwon is raising money for E3 Initiative
My story
These two wee legends are joining some friends who are WALKING 24 HOURS to raise money to build a school in Malawi! Isla and Abi will be walking approximately 10km through the beautiful Antrim Hills.
We will get the pleasure of enjoying beautiful sights around the Antrim Hills and Coastline, have breakfast at @cafecovacushendall 🍳🥓 finish up with a BBQ 🍔 and performance by @raisetheroofhigher choir 🎶 What treats we have in store for you 😃
All of this is in financial support of a school building project in Malawi 🇲🇼 We will walk over 60 miles so that the children in the village of Mpingu don't have to walk up to 6 miles to access education any longer! Young girls will be able to access local education which will mean they can travel to school in safety and no longer at the risk of being picked up along the way 🙏🏻
If you want to join us on our challenge and walk a few hours with us, there's still time to register 👍🏼
For more information, to register for M4M or to donate, please click on the link below:
https://donate.giveasyoulive.com/campaign/miles-for-malawi
milesformalawi 24hrsfor24k walkamilesotheydonthaveto restoringhopebuildingfutures
---
Thank you for checking out my page. Making a donation is fast, easy and secure thanks to Give as you Live Donate. They'll take your donation and pass it onto E3 Initiative.
My updates
1 year ago
Wowsers you guys!!!!! £1,215?? The girls loved this walk and what it stands for. We are so bowled over by your generosity- that is a lot of bricks for the school in Mpingu, Malawi. Bless you all. 🥰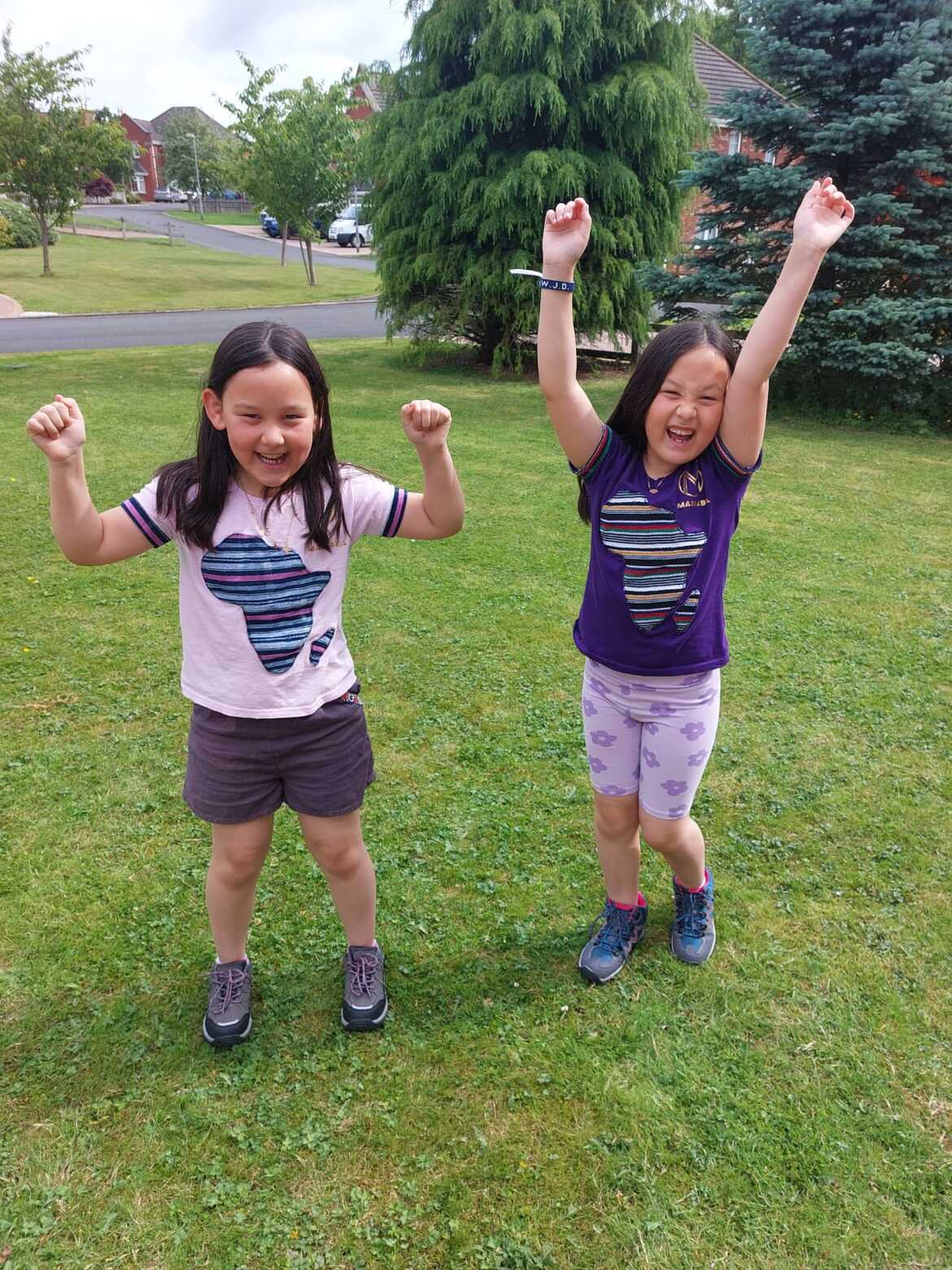 1 year ago
We are so blown away by your generosity! The girls are excited about this. Thank you SO much for your support! ❤
More great ways you can raise funds