This page is closed and is not accepting further donations

Glenn Ballard are raising money for The Change Foundation
Jimmys Canvey Island to Tenerife
Event dates: 1st September 2021 – 30th September 2021
Our story
Jimmy Burnand's Island 2 Island Challenge/Island 2 Island Challenge in memory of Jimmy Burnand
Join us this September as we celebrate the life of Jimmy Burnand in the ultimate Island 2 Island challenge.
Walk, run or cycle 2,500 miles during the month of September in memory of Jimmy and all those affected by mental health.
Jimmy was born in the Canvey Islands, Essex in 1969. The social stigma surrounding mental health at the time meant he was 38-years old before his PTSD and Bipolar disorder were diagnosed.
Despite living with life changing mental health challenges, Jimmy's sparkling personality would light up any room and he is fondly remembered as the kind and generous "Jimdog" who was rarely seen without his beloved dog at his side.
Jimmy would experience daily battles with his emotions. Devastatingly, this was a battle that he couldn't overcome.
To commemorate Jimmy's legacy and the huge impact he made on everyone he met, TCF Ambassador @Glenn Ballard of @NewWorldTech and Jimmy's friends and family will be hosting the ultimate island-to-island challenge in his memory.
We hope to raise £5,000 to help people like Jimmy who have wandered onto the wrong path to find a new path paved with self-confidence and achievement. We want to help lift the stigma of mental health and provide mentoring and coaching to help people with a long-term conditions be more successful.
The challenge will run from 1st-31st September so there's plenty of time for all your preparations.
To get involved follow the link below and start fundraising!
https://donate.giveasyoulive.com/campaign/jimmy-burnand-and-his-island-to-island-2500-mile-challenge
---
Thank you for checking out our page. Making a donation is fast, easy and secure thanks to Give as you Live Donate. They'll take your donation and pass it onto The Change Foundation.
Glenn Ballard are fundraising as part of
Jimmy Burnand and his Island to Island 2,500 mile challenge
1st September 2021 - 30th September 2021
View campaign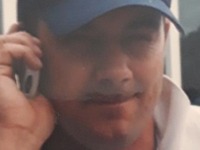 More great ways you can raise funds